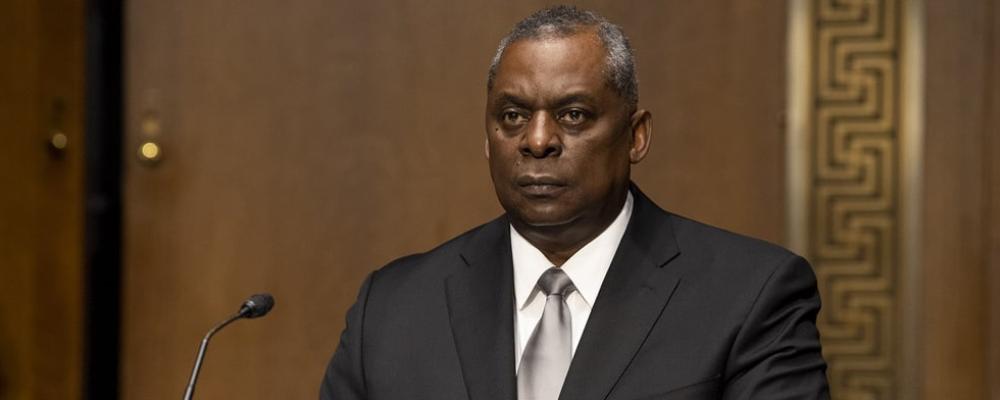 America's military has a future teaming with serious challenges, according to the Pentagon's 2022 National Defense Strategy.
Published last Thursday, the 80-page document explains how the Defense Department will help navigate the "decisive decade" President Joe Biden sees coming.
"The Department of Defense owes it to our All-Volunteer Force and the American people to provide a clear picture of the challenges we expect to face in the crucial years ahead — and we owe them a clear and rigorous strategy for advancing our defense and security goals," Defense Secretary Lloyd J. Austin III said in the NDS.
"Our central charge is to develop, combine, and coordinate our strengths to maximum effect," he added.
The National Defense Strategy focuses on the Defense Department's role in implementing the 2022 National Security Strategy, which the Biden's administration released in October.
Admitting "business as usual at the Department is not acceptable," Austin identified China as the biggest threat to America's armed forces.
"The PRC remains our most consequential strategic competitor for the coming decades," he said of the People's Republic of China.
Austin said Russia would present the U.S. with a significant immediate challenge.
"Even as we focus on the PRC as our pacing challenge, the NDS also accounts for the acute threat posed by Russia, demonstrated most recently by Russia's unprovoked further invasion of Ukraine," he noted.
Russia invaded Ukraine in February, escalating tensions across Europe to the highest point in decades.
A classified version of the NDS reached Capitol Hill in late March.
A senior defense official told BreakingDefense.com the unclassified NDS didn't have many changes from the classified edition as Biden's administration anticipated Russia entering Ukraine.
Unlike past versions, the 2022 NDS developed simultaneously alongside the latest iterations of the Nuclear Posture Review and the Missile Defense Review.
The NPR explains the role nuclear weapons play in U.S. national security, while the MDR analyzes America's ballistic missile defense policy and strategy.
The latest NDS lists four defense priorities the Pentagon must pursue going forward:
Defending the homeland, paced to the growing multi-domain threat posed by China
Deterring strategic attacks against the United States, allies, and partners
Deterring aggression while being prepared to prevail in conflict, when necessary; prioritizing the challenge posed by China in the Indo-Pacific region [and] the Russia challenge in Europe
Building a resilient joint force and ecosystem.
Austin calls "integrated deterrence" the "centerpiece" of the latest NDS.
"Integrated deterrence means using every tool at the Department's disposal, in close collaboration with our counterparts across the U.S. Government and with Allies and partners, to ensure that potential foes understand the folly of aggression," he said.
Austin concluded campaigning for a more favorable global security environment and building enduring advantages for the Joint Force round out DoD's strategy.
At home or abroad, the NDS will likely guide the National Guard for years to come.