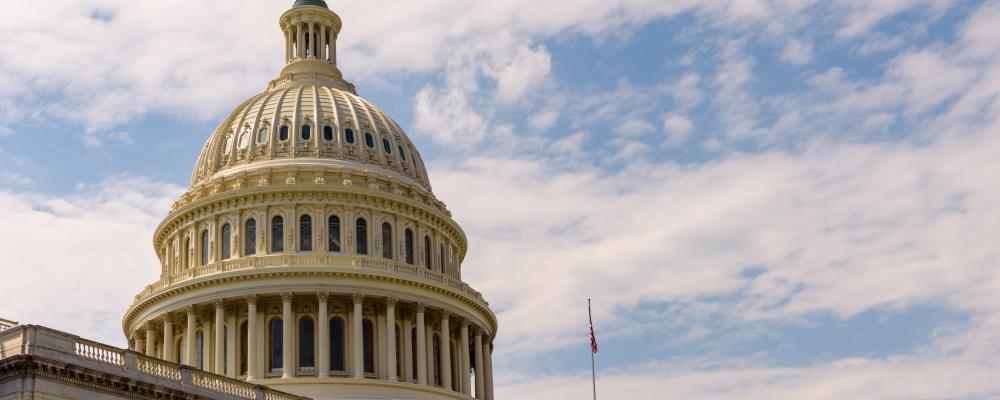 The razor-thin margin Republicans have for controlling the House and concessions Rep. Kevin McCarthy, R-Calif., offered to secure the speakership are raising concerns about potential defense cuts and even a government shutdown.
Besides pledges McCarthy made to some GOP caucus members, he is insisting on complementary spending cuts in exchange for raising the debt limit.
McCarthy's positions pressure lawmakers to consider all spending for potential cuts, including defense.
The speaker pledged to some members in his caucus that he'd freeze discretionary spending at fiscal 2022 levels, which would require trimming spending by more than $170 billion.
During a Sunday interview, McCarthy said that returning to 2022 spending levels doesn't mean "not cutting defense by $75 billion."
But McCarthy left the door open to future cuts.
"Does defense getting more than $800 billion, are there areas that I think they could be more efficient in?" he asked. "Yeah."
"Eliminate all the money spent on 'wokeism,'" he continued.
"Eliminate all the money that they're trying to find different fuels and they're worried about the environment to go through."
In fiscal 2022, the defense budget was $780 billion.
In 2023, a bipartisan Congress agreed to an $850 billion budget, which was above the Biden administration's budget request.
The difference could mean a possible $70 billion cut to defense spending.
Incoming House Armed Services Chairman Mike Rogers, R-Ala., is "not worried" about large cuts in the defense budget and said he plans "to do some cutting," Military Times reported.
"There's some legacy systems and fat," he told reporters last week. "There's a lot that can be taken out."
Rep. Ruben Gallego, D-Ariz., a HASC and Veterans' Affairs Committee member, told Defense News he also sees opportunities to trim defense spending.
"There's always, I think, some legacy platforms that could be retired," he said.
A focus on modernization places those legacy platforms atop the list for potential cuts among such programs in the Guard.
Lt. Gen. Michael A. Loh, director of the Air National Guard, told NATIONAL GUARD magazine last year that the Air Guard has many legacy platforms, including the A-10C fighter, KC-135s and C-130Hs.
Loh said part of his role is to "make them relevant to the battlefield not only today, but in the future."
"Most of those upgrades, and it starts with our airmen all the way through our weapons systems, is done with NGREA [the congressionally-directed National Guard and Reserve Equipment Account] money," he added.
Which legacy platforms and systems are prime candidates for elimination could become apparent with the release of the president's budget request and subsequent discussions on Capitol Hill.
On the other hand, some House Republicans are pushing for an increase in defense spending with an eye on existing threats – China and Russia – and ongoing inflationary pressures.
Rep. Ken Calvert, R-Calif., the new chairman of the defense appropriations subcommittee, stated his subcommittee would "prioritize efforts that eliminate waste, create efficiencies, and prioritize investments in the tools that will provide the foundation for our defense for decades to come."
The new chairwoman of the House Appropriations Committee, Rep. Kay Granger, R-Texas, issued a statement of support, which will make it more difficult for fiscal hawks to achieve their goals as all spending originates in the House.
A fellow House Appropriations Committee member, Rep. Steve Womack, R-Ark., told POLITICO, "Inflation by itself is going to complicate the FY '22 promise."
— By Jennifer Hickey