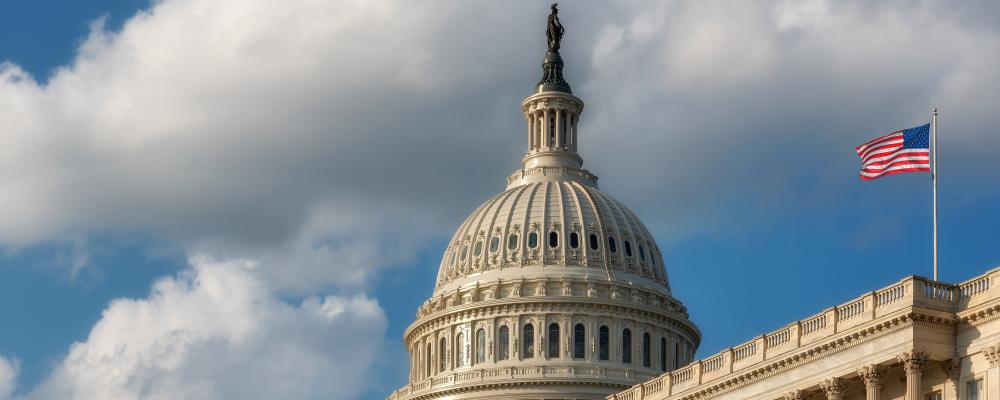 Republicans and Democrats set aside sharp policy differences Saturday and passed a short-term funding bill to avoid a government shutdown just hours before the start of fiscal 2024.
The action surprised many who thought that the partisan divide in Congress was so entrenched that a government shutdown was inevitable.
After trying — and failing — to pass a stopgap budget called a continuing resolution from his party that would slash nondefense spending and enact strict immigration policies, House Speaker Kevin McCarthy, R-Calif., pivoted Saturday morning.
The new CR included few additional provisions, but was similar to the bipartisan Senate version — minus $6 billion in Ukraine aid. The measure also funds the government through Nov. 17.
The House passed the CR in a 335-91 vote. The Senate then passed it 88-9 before President Joe Biden signed it Saturday night.
While a government shutdown would have been the worst-case scenario for the Defense Department, short-term funding bills still impose hardships.
A CR funds the government at the previous year's levels with no new programs, which hinders modernization.
Congress now has six weeks to pass a full budget, but the congressional calendar shows even less time available than before.
Neither the House nor the Senate is scheduled to be on Capitol Hill next week. After that, the House has only 16 scheduled working days.
Rep. Matt Gaetz, R-Fla., has also forced a vote to remove McCarthy from his leadership post.
Gaetz's resolution declaring the speakership vacant is "privileged," meaning it takes priority in the House's legislative agenda until it is resolved.
Furthermore, the House and Senate still have wide differences on federal spending plans and toplines.
A shutdown is hardly out of the question at the end of the current CR. Congress could also pass another stopgap measure to give lawmakers more time.
If Congress fails to pass a full budget by the next calendar year, the May debt-ceiling agreement mandates that all federal agencies — including DoD — operate on a one-year CR with a 1% cut for the rest of fiscal 2024.
— By John Goheen
Editor's Note: The House voted 216-210 Tuesday to remove McCarthy as the chamber's speaker in a move known as a motion to vacate. Rep. Patrick McHenry, R-N.C., will temporarily lead the House as speaker pro tempore until a new speaker is elected. The process to elect a new speaker takes precedence over all other House business. No other legislative work can be conducted.