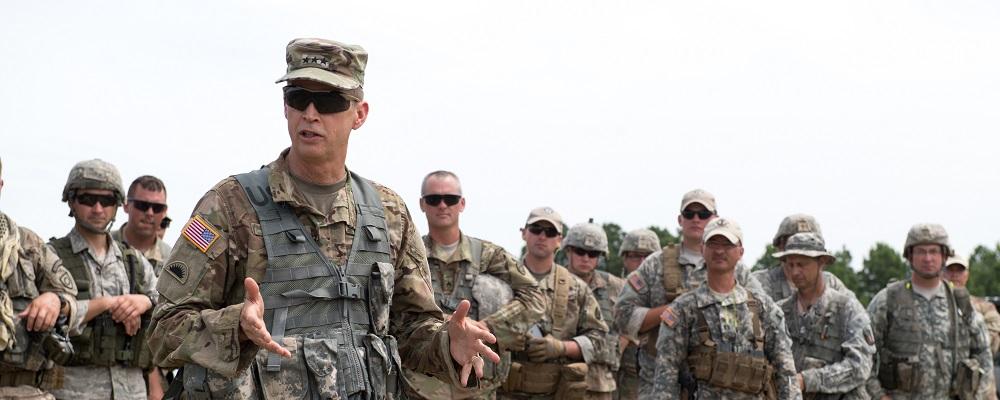 The National Guard is expected to welcome three new leaders to the top positions of the National Guard later this year after President Trump nominated officers to serve as NGB chief and the director of the Air National Guard.
Lt. Gen. Daniel R. Hokanson, the current director of the Army National Guard, was nominated Monday to serve as the Guard's next top officer.
If confirmed by the Senate, Hokanson would be promoted to four-star general and take a seat on the Joint Chiefs of Staff. He would replace Air Force Gen. Joseph L. Lengyel, who has served as the 28th chief of the National Guard Bureau since August 2016.
Maj. Gen. Michael A. Loh, the adjutant general of Colorado, was nominated to be Air Guard director. If confirmed, he would be promoted to lieutenant general and would replace Lt. Gen. L. Scott Rice, who has served as Air Guard director since May 2016.
Hokanson, who took over as Army Guard director in June 2019, is an Oregon Guardsman. His potential replacement has not been nominated, but a confirmation to be chief would guarantee three new generals in the Guard's top positions.
Hokanson previously served as NGB vice chief from November 2016 until his appointment as Army Guard director. The position of vice chief has remained vacant since.
Lengyel and Rice each brought decades of experience to their roles.
Lengyel, a Texas Guardsman, commissioned in 1981 and served primarily as an F-16 instructor pilot and weapons officer.
Rice, a Massachusetts Guardsman who served as adjutant general of his state from 2012 to 2016, commissioned in 1980 and flew the F-111 and A-10 throughout his career.
Hokanson commissioned in 1986 after graduating from the U.S. Military Academy. He served as a helicopter pilot on active duty before joining the Oregon Guard in 1995. He commanded the 41st Infantry Brigade Combat Team in Iraq and also served in Afghanistan and Panama. Hokanson served as Oregon's adjutant general from 2013 to 2015.
Loh commissioned in 1984 and served as an F-16 instructor and strike pilot before joining the Colorado Guard in 1991. He has served as Colorado's adjutant general since 2017 and currently serves on the NGAUS board of directors.