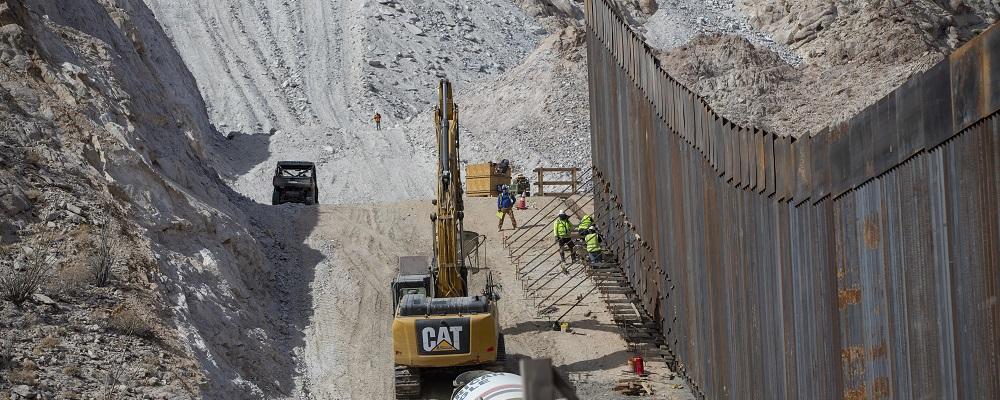 The Department of Defense is restoring $2.2 billion of unobligated military construction funds previously sent to fund border wall construction on the southern border.
That includes millions of dollars in funding that will be returned to Army and Air National Guard construction projects in Indiana, Wisconsin, Puerto Rico and the U.S. Virgin Islands.
Defense officials said the money is being returned following President Joe Biden's ending the national emergency at the southern border earlier this year. Officials had previously moved to cancel ongoing construction projects at the border. The remaining money will be used to restore funding for 66 projects in 11 states, three territories and 16 countries.
Last year, billions of dollars were reprogrammed by President Donald Trump, including more than $1 billion from critical Guard modernization programs, including the National Guard and Reserve Equipment Account, upgraded Humvees and new aircraft. The latest action does not restore those funds.
Guard projects that are back on track include:
$9.4 million small-arms range for the Indiana Air Guard;
$10.5 million small-arms range for the Wisconsin Air Guard;
More than $340 million in projects for the Puerto Rico Army Guard related to damage from Hurricane Maria in 2017;
More than $25 million for two projects for the Virgin Islands Army Guard; and
More than $5 million in additional construction funds for the Army and Air Guard.
The reprogramming effort drew criticism from both sides of the aisle and left many military programs and projects in limbo.
At the time, NGAUS called on officials to restore the funding and decried using the Guard as a "convenient bill-payer."
Then-Defense Secretary Mark Esper defended the move, however, saying "Border security is national security and national security is our mission."