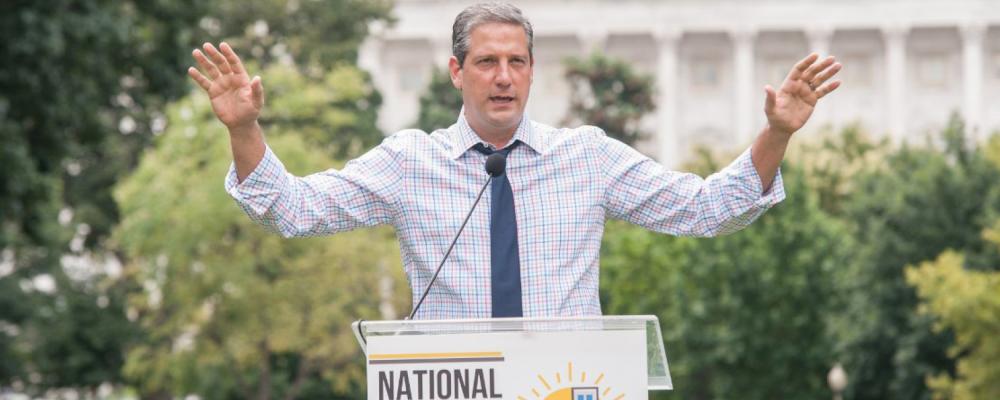 Rep. Tim Ryan, D-Ohio, will join Rep. Steven Palazzo, R-Miss., as a co-chairman of the House National Guard and Reserve Components Caucus.
Ryan replaces longtime co-chair and former-Rep. Tim Walz, D-Minn. Walz left Congress in December after his election to be the governor of Minnesota.
Palazzo has helped lead the caucus since 2015 and said he looked forward to working alongside Ryan.
The caucus was formed in 1996 with a goal of helping ensure the National Guard and Reserve are sufficiently resourced for missions at home and abroad.
"As a current member of the Mississippi National Guard, it is my personal duty to ensure that every Guardsman and Reservist has an ever present voice in Congress," Palazzo said. "I will continue working with my colleagues on both sides of the aisle to ensure we provide the necessary funding, equipment and resources for those who are ready to defend our homeland on a moment's notice."
Ryan said it is an honor to serve as the caucus co-chair.
"As Ohio's 13th district is home to Youngstown Air Reserve Station and Camp Ravenna, I understand the importance of ensuring our Guardsman and Reservists all across the nation are given the proper tools and necessary funding to carry out their work," he said. "I'm thankful for this opportunity to lead this caucus with Congressman Palazzo. Let's get to work."
Ryan's selection as co-chair was praised by NGAUS and EANGUS.
"Representative Ryan is an excellent choice to join Representative Palazzo as co-chairman of this caucus so important to the soldiers and airmen of the National Guard," said retired Brig. Gen. J. Roy Robinson, president of NGAUS. "He has long been a supporter of the Guard. He is familiar with the issues our forces face moving forward. And he has the respect of senior defense leaders."
"We look forward to working closely with two such dynamic and experienced legislators," Robinson added.