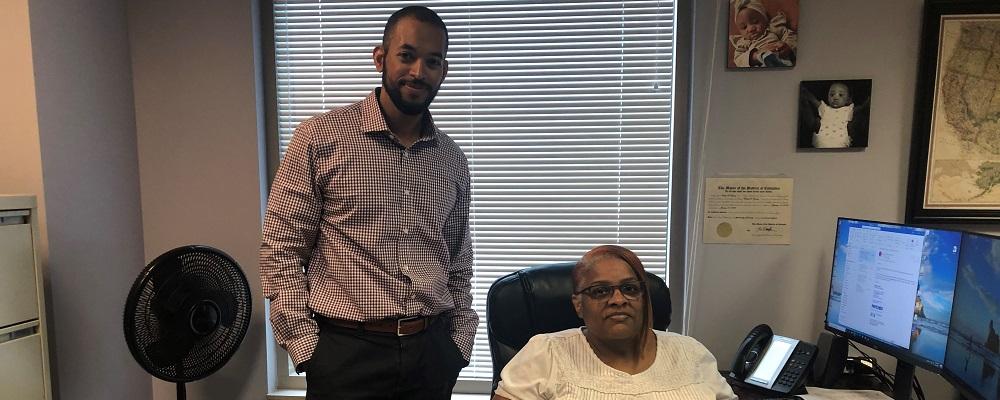 Cheryl Young, who has worked in every department of NGAUS since joining the association in 1989, has been appointed the association's director of finance and human resources.
Young, who started at the association in 1989 as a receptionist, most recently served as deputy director of finance and human resources since 2017. She officially began her new job Sept. 1.
She is the NGAUS's longest-serving employee. And said that educational opportunities were part of the reason she has stayed so long.
"I started here with a high school diploma," Young said. "And now I have double masters.'"
Young's degrees are from Strayer University, where she studied both finance and human resources.
A Washington, D.C. native, she recently moved to Temple Hills, Maryland. She has a daughter, Rochelle, 28, and a granddaughter, Aleah, who is nine months old.
Joining Young in the finance department is another familiar face to the NGAUS staff. Laurence Temple is rejoining the association as comptroller.
Temple previously worked at NGAUS for four years as a staff accountant, before leaving for a job with the U.S. Green Building Council.
He is a former Virginia Guardsman who served as a vehicle mechanic in Virginia Beach, Virginia.
"It does feel good to be back," Temple said. "I missed the atmosphere here."
A Louisiana native, Temple now lives in Woodbridge, Virginia.