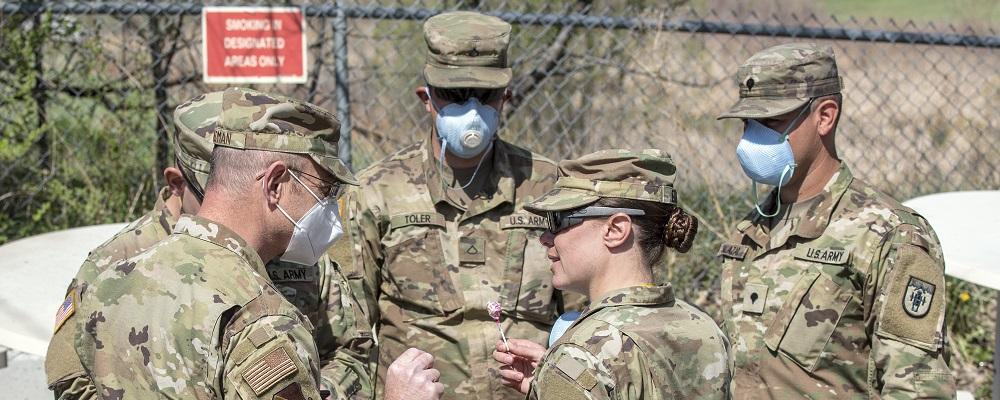 WASHINGTON (May 28, 2020) —Retired Brig. Gen. J. Roy Robinson, the NGAUS president, issued the following statement after President Trump's tweet promising to extend through mid-August the Title 32 orders of National Guardsmen responding to the COVID-19 outbreak:   
"Mr. President, thank you for giving the men and women of the National Guard the added time they need on the COVID-19 front lines to complete their missions."
# # #
Reporters, Editors & Producers: Retired Brig. Gen. J. Roy Robinson is available for interviews or to appear as a subject matter expert on issues related to the National Guard. Contact John Goheen at 202-408-5882 to schedule an interview or appearance.
About NGAUS: The association includes nearly 45,000 current or former Guard officers. It was created in 1878 to provide unified National Guard representation in Washington. In their first productive meeting after Reconstruction, militia officers from the North and South formed the association with the goal of obtaining better equipment and training by educating Congress on Guard requirements. Today, 142 years later, NGAUS has the same mission.