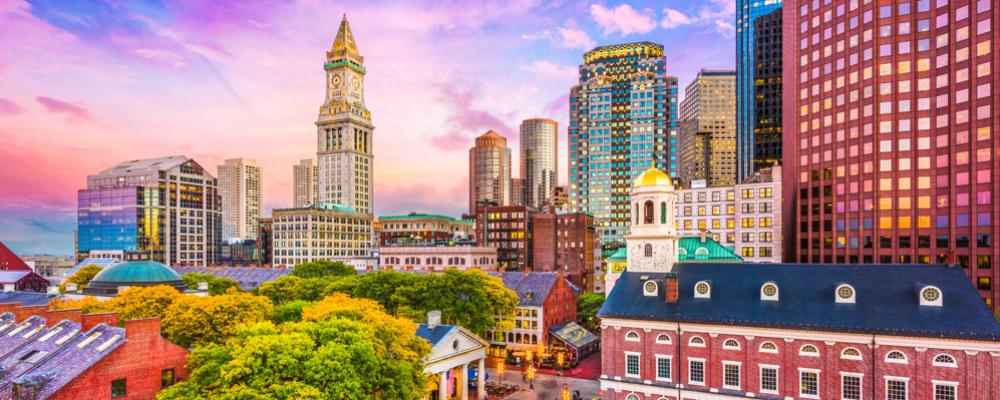 The NGAUS conference returns next year to the National Guard's recognized birthplace — Massachusetts.
While some states and Puerto Rico claim an earlier militia heritage, the Massachusetts Bay Colony's General Court in 1636 formed the first militia regiments in North America. They are the oldest continuously serving units in the U.S. military today.
Massachusetts militiamen also fired the first shots of the American Revolution at Lexington and Concord in 1775.
The 142nd General Conference & Exhibition, Aug. 28-31 in Boston, will celebrate that history. Host-state organizers are even planning a tour to Salem, Massachusetts, where the Massachusetts Bay Colony's East Regiment held its first assembly in 1637.
That event is the subject of the famous National Guard Heritage Painting, The First Muster, which is often used to illustrate the birth of the Guard.
Attendees can also discover history on their own. A popular option is the Freedom Trail, a 2.5-mile walking route of historic sites in downtown that tells the story of the nation's founding. One stop, the former meetinghouse Faneuil Hall, is a popular marketplace.
But Boston offers much more than history. It is a vibrant port city. The area's many colleges and universities make it an international center of higher learning. The city's economic base includes finance, biotechnology and information technology. And there are hundreds of restaurants, bars and pubs, some of which seem nearly as old as the city itself.
Boston is also home to some of the nation's best-known and most successful pro sports franchises, a topic the locals like to share with the city's 20 million annual tourists.
Conference business sessions and the industry exhibition will be at the Boston Convention and Exhibition Center, one of the largest meeting facilities in the Northeast. It is located near the South Boston waterfront and across the harbor from the Logan International Airport.
Business sessions will feature Pentagon leaders, members of Congress and, quite possibly, the candidates to be the command-er in chief. Next year is the presidential election and the conference has hosted at least one of the major-party nominees every year since 1992.
Further details are posted here.