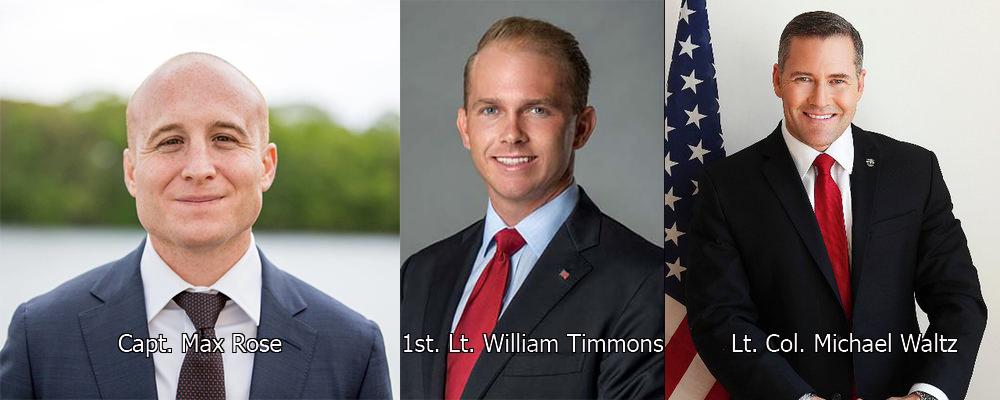 The results of the midterm elections will give Democrats more say in defense spending and policy legislation over the next two years.
Voters also increased the number of drilling National Guardsmen serving in the House to nine.
After winning the majority of seats in the House, Democrats will take control of that chamber in 2019, including the House armed services and appropriations committees.
Republicans have been in control of House leadership positions since 2011, and they will remain in charge until the end of the year.
The ranking Democrat in each committee will likely become the panel chairman in the new Congress, though each post is subject to a vote of the House Democratic caucus.
Rep. Adam Smith, D-Wash., the current ranking member on the House Armed Services Committee, offered his priorities in a letter Nov. 8 to Democratic colleagues announcing his candidacy to be chairman.
Among them are eliminating "inefficiency and waste at the [Defense Department]," boosting "oversight of sensitive military operations," and promoting "greater transparency in national security matters."
Rep. Nita Lowey, D-N.Y., the ranking member of the House Appropriations Committee, will likely become the chairman.
In a letter to the caucus, Lowey wrote that Democrats must emphasize their plan to pursue a number of domestic priorities, as well as "smartly enhance our security."
Rep. Pete Visclosky, D-Ind., will likely be the chairman of the House Appropriations Committee's subcommittee on defense. He is currently its ranking member. The subcommittee holds significant sway over defense appropriations, a process which begins in the House.
The ranking Democrat on the House Veterans' Affairs Committee will not be taking over as committee chairman. Rep. Tim Walz, D-Minn., a retired Army Guard command sergeant major, won the race for governor of his state.
Walz was also the co-chairman of the House National Guard and Reserve Components Caucus, a collection of House lawmakers who push House legislation benefiting the Guard and Reserve. NGAUS expects a replacement to be named later in the year.
Rep. Steve Palazzo, R-Miss., who won re-election to his fifth term in Congress, will remain the Republican co-chair of the caucus. He is a drilling noncommissioned officer in the Mississippi Army Guard.
The other five drilling Guardsmen in the House also won re-election: Rep. Tulsi Gabbard, D-Hawaii, Rep. Trent Kelly, R-Miss., Rep. Adam Kinzinger, R-Ill., Rep. Scott Perry, R-Pa., and Rep. Steve Stivers, R-Ohio.
Gabbard, Kelly, Perry and Stivers are Army Guard officers in the state each represents. Kinzinger is a Wisconsin Air Guard officer.
Voters also elected three additional drilling Army Guard officers to the House: Democrat Max Rose in New York and Republicans William Timmons and Michael Waltz from South Carolina and Florida, respectively. All three serve in the state each will represent.