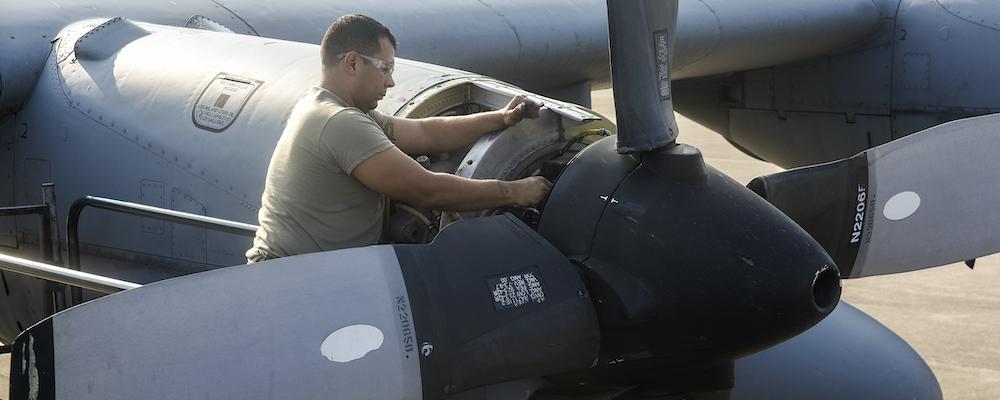 The head of the House Committee on Oversight and Reform has proposed legislation aimed at cutting the costs of spare parts for the Defense Department.
Rep. Carolyn Maloney, D-N.Y., said last week that she wanted to force government vendors to publicly disclose data about their costs with a goal of helping the government negotiate better deals.
The lawmaker made the proposal during a hearing with Pentagon leaders that explored an inspector general report that found the military overpaid for commercial and military aircraft parts.
The National Defense Industrial Association has not seen the legislation and does not yet have a position on the bill, according to Defense News. But Defense Department leaders have offered their support.
Last Wednesday's hearing looked into allegations that manufacturer TransDigm Group earned "excess profit" from defense contracts.
The Defense Logistics Agency is seeking reimbursement of $20.8 million from the company. It's the second such request in three years, following a 2019 audit that found the company received $16.1 million in excess profit on 112 contracts between 2015 and 2017, according to Defense News.
TransDigm is not a member of the NDIA.
"We are here today to say enough is enough," Maloney said. "Congress must act to empower contracting officers when they're negotiating with greedy contractors like TransDigm."
Defense leaders said they sought to award contracts at prices that are fair and reasonable to taxpayers, the department and to contractors. They said they hoped for legislative action to assist in those efforts.
"Ideally, our contract pricing is based on competitive market pressures that dictate boundaries of what is fair and reasonable," said John Tenaglia, principal director of defense pricing and contracting in the office of the undersecretary of defense for acquisition and sustainment. "In procurement of military spare parts, we don't always enjoy the benefit of competitive market forces."
Tenaglia noted the Defense Logistics Agency awarded 93% of its contracts and 77% of its obligated contract dollars through competitive procedures last year. But he said there were significant concerns about contracting officers' abilities to obtain data needed to negotiate fair and reasonable prices.
"The price we pay matters because the more we pay, the less combat capability we can acquire for a ready force," he said.