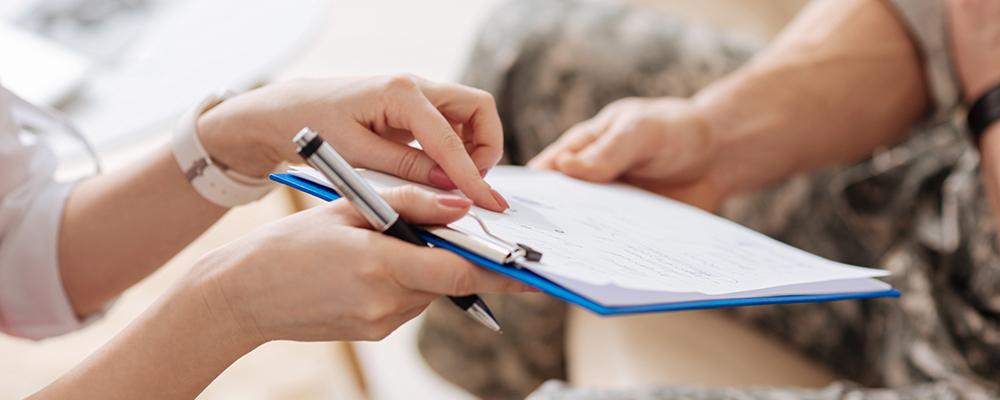 The military wants to know the general health-related behaviors of its members—including diet, exercise, sleep habits, alcohol and tobacco use, and even sexual activities.  
And it is not afraid to ask.
Invitations have already starting going out via regular mail and military email to 400,000 active- and reserve-component personnel to participate in the Defense Department's 2018 Health-Related Behaviors Survey. 
About one in five Guardsmen and Reservists will be sent the survey to ensure the results reflect the true Total Force. The ratio is higher than in the active component, but officials said they have an easier time getting active-component personnel to participate.  
Information and data from the results helps shape health policies and programs to improve force health and readiness.
The survey "gives DoD a sense of the force readiness," said Sarah Meadows, a senior sociologist with RAND Corporation. 
"This is one of the ways that the military can take the pulse of what's going on," Meadows said. "By using this data across time, it allows DoD to see trends that might indicate a problem that isn't a full-blown problem quite yet, but it might be an upcoming threat to readiness. They can address it while it's still a lesser issue."
The Pentagon asked RAND and its subcontractor, Westat, to design, field and analyze the survey, which is web-based and confidential. 
Randomly selected service members can complete the survey by referencing the invitation for a specific web address and user code. 
Officials said completing the survey takes about 20 minutes and can be completed any time through Feb. 28 during duty hours using a government computer, personal computer or mobile device. 
Since the survey is confidential and managed by a third party, DoD, the services and a service members's chain of command will not know who completed it. No responses will be linked to personal identifiers or military records. 
These procedures are in place to encourage service members to participate in the survey without fear anyone will match answers back to names.
 
Dating to 1980, the Pentagon conducts the survey about every two to four years. Results from this year's survey will be posted to the DoD website as soon as the final report is ready. Results from the last survey, in 2015, are available on RAND's website here.