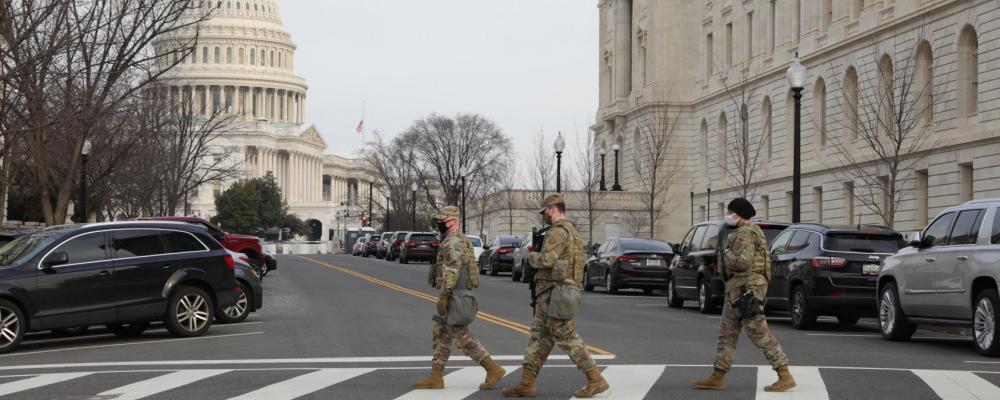 Tens of thousands of Guardsmen have served in Washington, D.C. in recent weeks, helping to protect the capital following deadly riots earlier this year.
The city hopes those same Guardsmen may return outside of their official duties. And has offered a series of deals through the DC Salutes You program.
Working with the city's hospitality alliance, Mayor Muriel Bowser announced the deals and discounts earlier this month as a show of appreciation for the military, law enforcement, veterans and first responders who have aided the city in recent weeks.
Bowser said the city was grateful for that support, which peaked with more than 25,000 Guard soldiers and airmen supporting the inauguration of President Joe Biden.
"We want to invite them and their families back to D.C. to enjoy all our city has to offer – as soon as it is safe to do so," Bowser said.
A full list of the offers are available at washington.org/dcsalutesyou. It includes free parking in the city, discounts on dining and hotel stays, and deals on local attractions and retailers.
As of this week, nearly 6,000 Guardsmen from several states remain in Washington. According to reports, at least some of those soldiers and airmen may remain on duty into the fall.
The city is "grateful for every law enforcement officer, first responder and National Guard member that answered the call for backup on January 6 and thus helped save the republic," said deputy mayor John Falcicchio. "When the health conditions allow, we invite them to return to experience all D.C. has to offer."
Local businesses are invited to add their own deals to the effort, and are asked to offer them through the end of the year so they are in place as soon as current COVID-related guidelines allow for visitors to experience them.