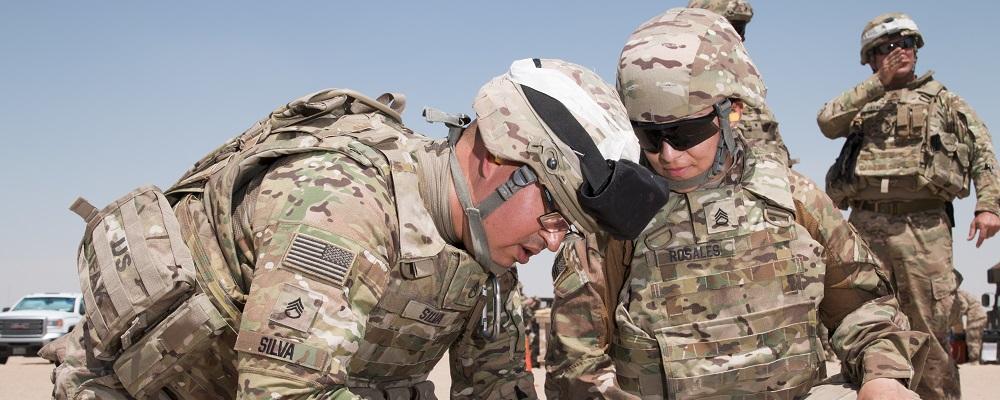 Sen. Joni Ernst, R-Iowa, has introduced legislation that could lead to better-fitting equipment for female service members.
The Female Body Armor Modernization Act, or S. 2970, would encourage the services to expedite contracting, procurement and fielding of a new generation of protective equipment that better fits and protects all service members, to include females, and reduces preventable injuries.
Ernst, a retired lieutenant colonel who served with the Iowa Army National Guard and the first female combat veteran elected to the U.S. Senate, co-sponsored the bill alongside two other female combat veterans, Sen. Tammy Duckworth, D-Ill., and Sen. Martha McSally, R-Ariz.
Sen. Richard Blumenthal, D-Conn., Sen. Garry Peters, D-Mich., and Sen. Elizabeth Warren, D-Mass., are also co-sponsors.
The legislation, currently being considered by the Senate Armed Services Committee, would also encourage collaboration with academia and industry, and require a 2021 report to Congress that details any barriers the services encounter while fielding the new equipment.
Ernst introduced the legislation shortly after visiting troops in Kuwait and Afghanistan for Thanksgiving. She called it a commonsense, bipartisan proposal to ensure personal protective equipment is adequate, properly-fitted and readily available.
"Women continue to make strides in serving in critical roles within our nation's military," she said. "As a woman who served in combat and commanded troops during Operation Iraqi Freedom, and with my own daughter who is going through training now at West Point, I understand just how important it is for all service members to be properly equipped for the battlefield."
Ernst said female troops are now facing injuries due to ill-fitting equipment. She cited a recent report by the Defense Advisory Committee on Women in the Services, which found access to female-specific and smaller sized protective equipment was severely limited.
"We must do better for our military men and women," she said.