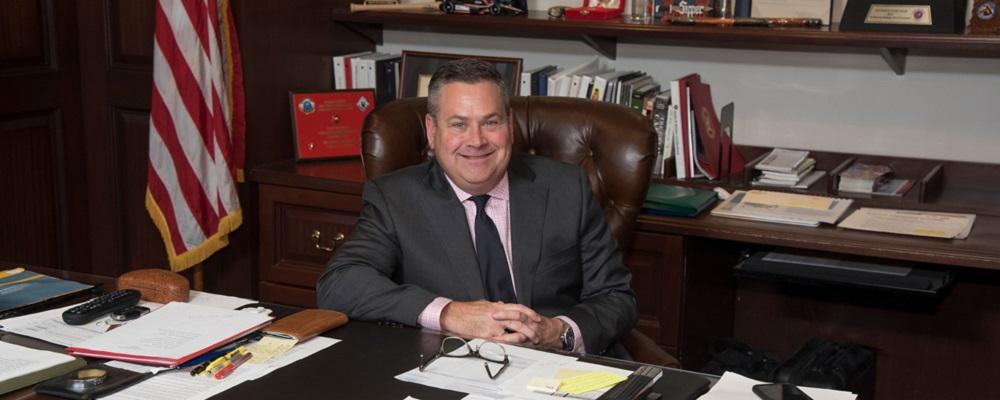 A message from retired Brig. Gen. J. Roy Robinson, the NGAUS president:
Saturday is Veterans Day — the day each year our nation has set aside to honor those who have served in the U.S. armed forces.
One day hardly seems sufficient to thank the relative few who have done so much to defend the freedoms of so many.   
But I'll take it. This year, in fact, I think we should see Saturday as an opportunity.
When you're accepting that free meal or a Veterans Day discount at a retailer and a fellow American wants to express his or her generosity for your service, don't just thank them back. Tell them you were in or are still in the National Guard.
And if they express any curiosity, tell them what you do or did in uniform. Explain that the Guard has responsibilities not only at home, but abroad. If you're with your family, quickly share how vital their support was to completing your mission.
We like to think that after two decades of overseas deployments and countless domestic responses that our fellow Americans know us. Our friends, family and civilian co-workers do.
But others simply do not. Many have never formally met a Guard soldier or airmen.  
On Saturday, don't just be a veteran. Be a Guardsman. Share a little of your story.  
This is important. Most Americans don't know the men and women who defend them. They may see a uniform in the airport. Cashiers and waiters may see military ID cards. But they don't know their military.
So, let's introduce ourselves. Just letting them know that the person they just met is a member of the National Guard can only help. It puts a face on our force, which brings us a little closer to the people we serve.
And from my perspective at NGAUS, the better we are known, the easier it will be obtaining the training, equipment and benefits we need.   
This goes for the new members of our formation to retirees to everyone in between. If you spent any time preparing for a possible mobilization, you're a veteran in my book. And you've earned the nation's gratitude on Saturday.
Enjoy your Veterans Day, and let people know that you are a proud member of the Army or Air National Guard.