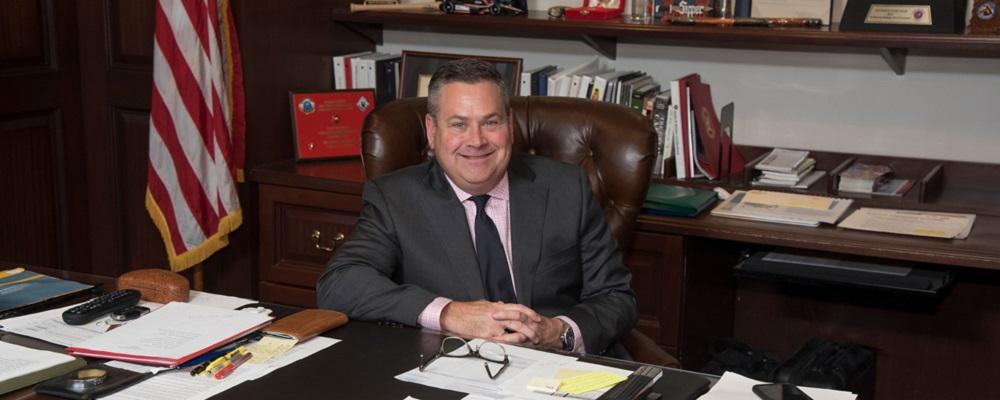 A message from retired Brig. Gen. J. Roy Robinson, the NGAUS president:
On this Veterans Day, we express gratitude to the men and women who wear or have worn the uniform of the armed services. Earlier this week, Americans in towns and cities, of every background were able to participate in the democratic process. It is fitting that today we honor the men and women who protect and preserve that and other fundamental rights and freedoms.
More than a century ago, the fighting in World War I reached an end — on the 11th day of the 11th month in 1918. As a means of honoring those who served in World War I, President Wilson proclaimed November 11 as Armistice Day. In 1954, President Dwight D. Eisenhower changed the name to Veterans Day and dedicated the event to all veterans of all wars.
The holiday was given a new name but not a new purpose — to recognize those who stand up and step forward to serve with honor. Less than one percent of citizens have worn the cloth in an active duty, Guard or Reserve capacity.
For many years, Guardsmen who served for two decades might not have qualified to be called a "veteran." Through the hard work of NGAUS and our allies, a law was passed in 2016 ensuring that Guardsmen eligible for reserve component retirement benefits would be classified as a veteran. There is more work to be done.
Today, is a day set aside to recognize the few who have chosen a life of service to their nation, their states and their communities. A day to acknowledge the minority who sacrifice time with their families, who miss graduations, birthdays and other milestones. To those who've worn the uniform with honor, our debt is eternal and our gratitude is endless.