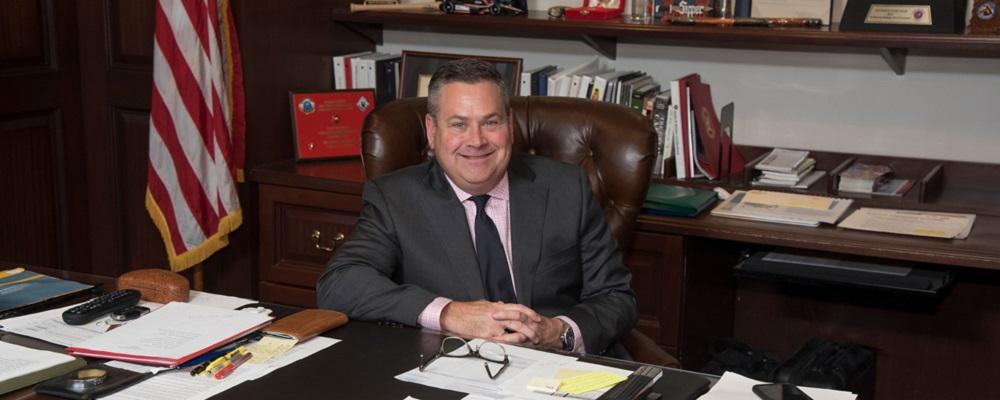 A message from retired Brig. Gen. J. Roy Robinson, the NGAUS president:
Perhaps no occasion speaks more pointedly to the value of family than Thanksgiving. In recent days, Americans used all forms of transportation across all distances in a national migration to reach the same place – home.
While families across America express gratitude for our freedoms, it is you, our National Guard family, who understand most personally the sacrifices made for them, including separations from family and loved ones during the holidays.
In words written by William H. Seward, President Abraham Lincoln in 1863 recognized the importance of holding those distant near in our thoughts and prayers.
"I do, therefore, invite my fellow-citizens in every part of the United States, and also those who are at sea and those who are sojourning in foreign lands, to set apart and observe the last Thursday of November next as a Day of Thanksgiving," said Lincoln in officially establishing the Thanksgiving holiday.
We are blessed to welcome home Guardsmen from deployments at the southern border, Kosovo, the Middle East and the Horn of Africa. We are equally blessed to have men and women willingly and honorably standing watch today in foreign lands or ready to respond domestically to natural disasters, including hurricanes and snowstorms.
And we are all blessed to have our individual families and larger community standing beside us. As soldiers and airmen try to bring normalcy to this day in distant lands, wives, husbands, and children serve in critical supporting roles, doing what is needed to allow Guardsmen to focus on their left and their right. We know the importance of gratitude and family extends beyond one day. As President John F. Kennedy said, "As we express our gratitude, we must never forget that the highest appreciation is not to utter words but to live by them."
To all past and present members of the National Guard and your families, best wishes and Happy Thanksgiving.