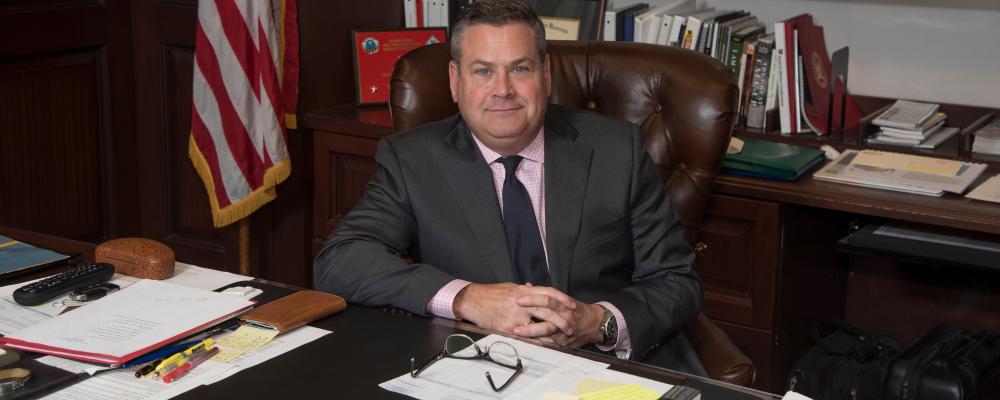 A message from retired Brig. Gen. J. Roy Robinson, the NGAUS president:
It is one day, but it is one with special meaning. 
"Memorial Day is an opportunity for a grateful nation to acknowledge the men and women who served and died," says Bonnie Carroll, the president of the Tragedy Assistance Program for Survivors. "It ensures that Americans never underestimate the high price of freedom and never forget the heroes who bravely defended it," 

"Say their names, share their stories, and support those they left behind," adds Carroll, the Gold Star wife of the late Brig. Gen. Tom Carroll, a commander of the Alaska Army National Guard. 

After her husband's death alongside seven other Guardsmen in a 1992 plane crash in Alaska, Carroll learned first-hand there were support groups for almost everything, except families of the fallen. 

That need began to be met in 1994 with the founding of TAPS, which provides support to family members who've lost a loved one to visible and invisible enemies. In the days before Memorial Day, TAPS hosts a Military Survivor Seminar and arranges for Gold Star families to participate in various Memorial Day commemorations and events. 

In May 1868, retired Union General John A. Logan called for a national day to "at the time appointed, gather around their sacred remains and garland the passionless mounds above them with choicest flowers of springtime." 

The traditions of Memorial Day have evolved since then. 

Graves are decorated with flowers, but also small pebbles, match booklets from foreign lands, frayed photos, and even unopened cans of beer — testaments to deep bonds forged through service and the sacrifice which accompanies it. 

Parades are held and speakers heard, but there also are memorial runs and reunions of friends who know by name freedom's cost. Yet, all share the common purpose — to remember.  

In his order seeking a national Memorial Day, Gen. Logan, who was the commander of the Grand Army of the Republic, a veterans group comprised of former Union Army soldiers, wrote, "let no vandalism of avarice or neglect, no ravages of time testify to the present or to the coming generations that we have forgotten as a people the cost of a free and undivided republic."

More than a century later, President Ronald Reagan said in Memorial Day remarks that the cost of freedom "imposes a burden. And just as they whom we commemorate were willing to sacrifice, so too must we—in a less final, less heroic way—be willing to give of ourselves." 

Let our voices speak the names of the fallen and let our actions honor the values by which they lived. I wish everyone a meaningful Memorial Day.