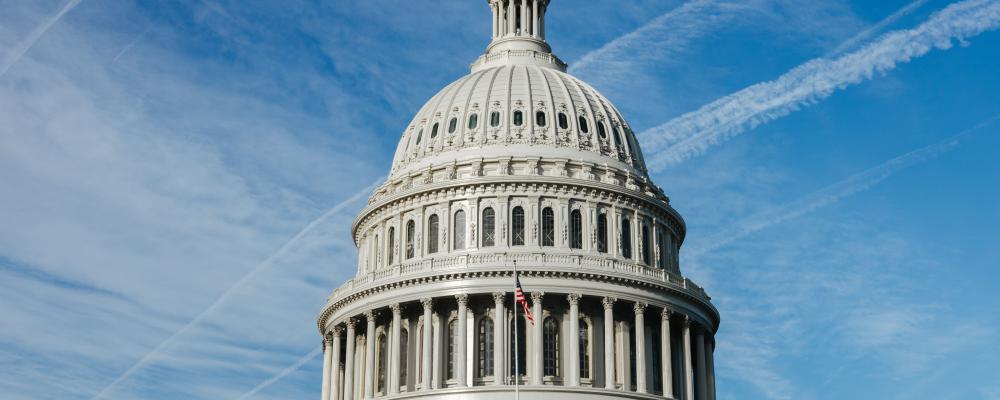 The House last week approved the $851 billion fiscal 2023 National Defense Authorization Act by an overwhelming 329-101 margin. 
The voluminous policy measure passed Thursday after the full House sorted through scores of amendments. 
It includes nearly $840 billion in defense spending, or roughly $37 billion more than President Joe Biden requested. 
Consideration of the NDAA began last Tuesday in the House Rules Committee, where 1,219 proposed amendments were whittled down to 650 the full House voted on. 
The record-setting number is not a good precedent, said Rep. Adam Smith, D-Wash., the House Armed Services chairman.
"We don't need 1,200 amendments, and past a certain point, it becomes more difficult to do this," Smith said during committee hearing. "At a certain point, you simply can't process it. … There are going to be amendments that we're not going to let in here simply because we don't have time to go through them."
Most of the amendments included in the final bill were passed as part of a larger group, including a provision requiring disclosure of lead testing results completed by the Defense Department in "covered areas," such as a National Guard facility.
One of a handful meriting floor debate was a provision to include the D.C. National Guard Home Rule Act in the NDAA. It would grant the mayor of Washington, D.C. authority over the District of Columbia Guard.  
A similar provision was included in the fiscal 2022 House version of the NDAA but was stripped in the conference committee. 
The measure was also rejected in June when the House Armed Services Committee marked up the bill.
It was approved last week on a 218-209 vote, but opposition hasn't wavered and its fate remains uncertain. 
The House bill contains a provision sponsored by Rep. Jason Crow (D-Colo.) to establish a Space National Guard. 
That proposal was eliminated during negotiations with the Senate last year.
The chances of keeping this measure in the NDAA has improved as a bipartisan group of senators supports a proposed bill to create a Space National Guard. 
Less controversial Guard-related items in the House NDAA would provide Guardsmen and Reservists with no-cost dental care, allow Guard soldiers and airmen to participate in the SkillBridge program and require the Government Accountability Office to study existing barriers in accessing Exceptional Family Member Program benefits within the Guard and Reserve. 
On Monday, the Senate Armed Services Committee filed the text of its $846 billion NDAA, $8 billion more than the House.
The Senate hasn't set a date for full Senate consideration of the bill.
Differences between the two versions must be reconciled before the legislation can reach the president.
 - By Jennifer Hickey