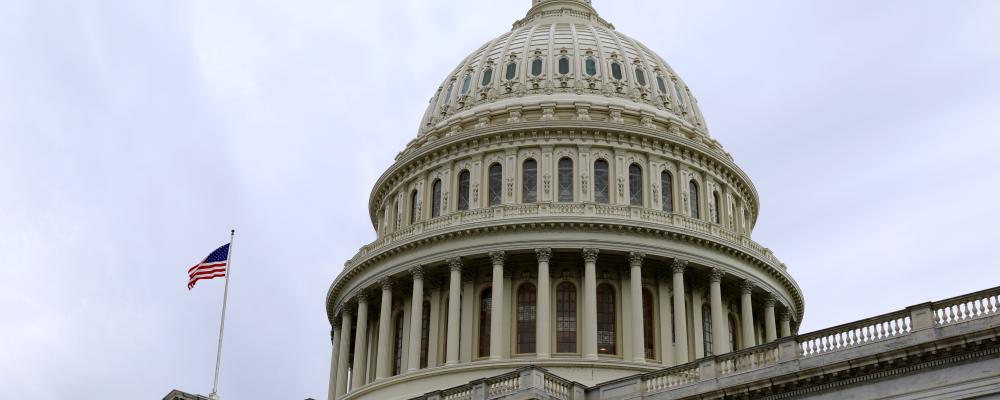 Congress added some urgently needed National Guard equipment to the text of the fiscal 2023 omnibus appropriations bill released Monday.
The $1.7 trillion spending package, which includes both defense and nondefense discretionary spending, contains $858 billion for defense, or the same amount authorized in the fiscal 2023 National Defense Authorization Act.
Congress may amend the omnibus bill, but it must pass both chambers and be signed by President Joe Biden by midnight Friday.
Last week, lawmakers and Biden agreed to a one-week continuing resolution to keep the federal government operating while the Dec. 16 deadline for the original stopgap budget neared.
The spending bill came from negotiations involving Sen. Patrick Leahy, D-Vt., and Sen. Richard Shelby, R-Ala, the chairman and ranking member of the Senate Appropriations Committee, respectively.
Rep. Rosa DeLauro, D-Conn., the House Appropriations Committee chairman, was also involved in the talks.
The bill funds an additional $44.9 billion in emergency assistance to Ukraine, bans using TikTok on government devices and secures $5 billion to begin implementing the Promise to Address Comprehensive Toxics (or PACT) Act.
The omnibus also includes an increase of $52.8 billion to address higher inflation for acquisition programs, goods and services.
Additionally, the legislation has $8 billion more to address rising prices due to inflation.
The bill's Guard equipment includes:
$1.7 billion for 16 C-130J Super Hercules cargo aircraft to recapitalize two Air Guard airlift units;
$350 million for 12 MQ-1C Gray Eagle Extended Range unmanned aerial vehicles for the Army Guard;
$923.4 million for 35 UH-60 Black Hawk helicopters for the Army Guard; and
$1 billion for the National Guard and Reserve Equipment Account.
There is also a provision prohibiting appropriated dollars from being used to reduce authorized positions for dual-status military technicians in the Army and Air Guard "unless such reductions are a direct result of a reduction in military force structure."
The legislation also directs the secretary of the Air Force to "provide a report to the congressional defense committees detailing any plans to transfer space missions, personnel, or equipment of the Air National Guard to the Space Force" within 30 days of such a transfer decision occurring.
The report must demonstrate that the transfer "will not have an adverse impact on the Air National Guard."
The omnibus funds the programs and policies outlined in the NDAA, which passed the Senate with bipartisan support last Thursday.
On Monday, the White House stated Biden would sign the NDAA into law by week's end.
NGAUS will provide a detailed analysis of both pieces of legislation after Biden signs them into law.
— By Jennifer Hickey
Correction: This article originally stated the fiscal 2023 omnibus appropriations bill included $273 million for 10 UH-60 Black Hawk helicopters for the Army Guard. The correct amount is $923.4 million for 35 UH-60 Black Hawk helicopters for the Army Guard.