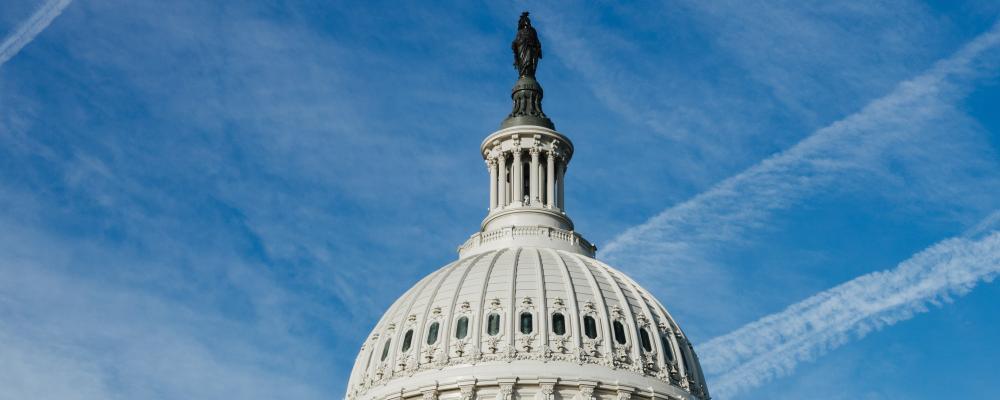 The Senate is back in session this week following its August recess, and the top priority is implementing a stopgap budget for fiscal 2024 before September ends.
The House returns next week.
Averting a government shutdown will require passing a continuing resolution which keeps the money flowing while Congress irons out 12 separate appropriations bills.
While a CR keeps the government open, the measure does so at the previous year's spending levels and with no new programs.
Defense leaders have long decried the tactic, arguing stopgap budgets hamstring modernization efforts.
But the Pentagon has gotten used to CRs.
Lawmakers have completed the budget process before the start of each fiscal year just three times in the last 47 years, according to the Government Accountability Office.
Today, many in Congress say an agreement on the terms of a new CR won't be easy.
"The federal government will shut down in less than a month unless a funding bill is passed by Sept. 30," said Sen. John Cornyn, R-Texas, on X, the social media platform formerly known as Twitter.
"That's only 16 legislative days away (and even fewer for the House) under the current schedule," he continued.
"The House and Senate are in completely different universes when it comes to how lawmakers should fund federal agencies in both the short and long term."
The House Freedom Caucus — which has more clout in the lower chamber's Republican caucus than the group's numbers suggest — has warned it will oppose any short-term measure that continues federal spending at current levels.
Some of the caucus' members even openly embrace the idea of the government shutting down.
"I'm pretty open about the fact that we shouldn't fear a government shutdown," Rep. Bob Good, R-Va., has said. "And if that's what's necessary to force spending cuts, then we should utilize that."
The House Freedom Caucus is also demanding the passage of a bill that would build more wall along the nation's southern border and address what the group's members call the "unprecedented weaponization of the Justice Department and FBI" to conduct political "witch hunts."
Such demands would almost certainly fail in the Democrat-controlled Senate.
This opposition means House Speaker Kevin McCarthy, R-Calif., must win significant Democratic support to pass a funding bill — an approach that risks more conflict with the same conservatives who've threatened to oust him from the speakership in the past.
Democrats are already readying blame for the situation on the House GOP.
"The last thing the American people deserve is for extreme House members to trigger a government shutdown that hurts our economy, undermines our disaster preparedness, and forces our troops to work without guaranteed pay," said White House spokesman Andrew Bates.
The drama over a potential government shutdown will likely dominate the proceedings on Capitol Hill until the matter is resolved.
— By John Goheen