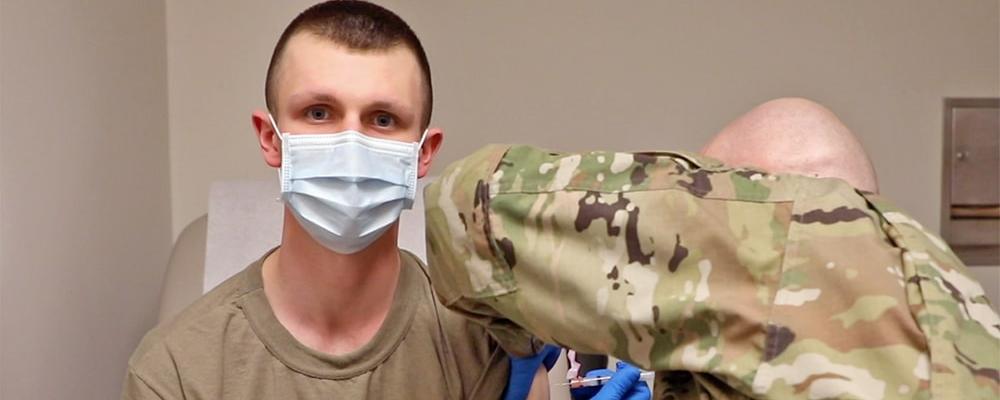 The final language in the annual defense policy bill hasn't been released yet, but one thing seems increasingly certain: Congress will end the military's COVID-19 vaccination mandate soon.
Republicans on Capitol Hill have been calling for the rule's demise for weeks.
Such a provision wasn't in the House or Senate versions of the fiscal 2023 National Defense Authorization Act last month.
But comments over the weekend from an influential Democrat signal the measure might appear in the definitive NDAA.
"I was a very strong supporter of the vaccine mandate when we did it, a very strong supporter of the COVID restrictions put in place by DoD and others," Rep. Adam Smith, D-Wash., said, according to POLITICO.
"But at this point in time, does it make sense to have that policy from August 2021?" the House Armed Services Committee chairman asked listeners at the Reagan National Defense Forum. "That is a discussion that I am open to and that we're having."
Smith all but endorsed the idea that the need for mandatory COVID-19 vaccinations for the U.S. military has passed.
The "pandemic has winded down," Smith argued, noting most law enforcement and health officials in his home state of Washington are no longer required to be vaccinated against COVID-19.
Enough lawmakers agree the U.S. military should join that list, according to multiple reports in the last 24 hours.
Driving the action are Republicans refusing to back an NDAA that doesn't eliminate the DoD's vaccine requirement.
Thirteen senators wrote their chamber's leadership last week, opposing any NDAA without a Senate vote on an amendment prohibiting discharges from the military solely because of COVID-19 vaccination status.
The group includes Sen. Lindsey Graham., R-S.C., the co-chair of the Senate National Guard Caucus.
Twenty-one Republican governors, the commanders in chief of the Guard in their states, signed a separate letter last week calling for the mandate's end.
"The Biden vaccine mandate on our military creates a national security risk that severely impacts our defense capabilities abroad and our state readiness here at home," they wrote.
On Sunday, Defense Secretary Lloyd J. Austin III said he supports keeping mandatory COVID-19 vaccinations for U.S. troops, citing the need to keep the force healthy.
President Joe Biden has also expressed support for leaving the mandate intact.
Since Austin ordered the policy in August 2021, more than 8,000 active-component personnel have been discharged for refusing the COVID-19 vaccine.
The NDAA's final text for full House and Senate consideration is expected publicly as early as Tuesday afternoon.
Both chambers are expected to pass the bill and send it to the president.
Biden isn't likely to veto such voluminous legislation over one provision.
— By Mark Hensch