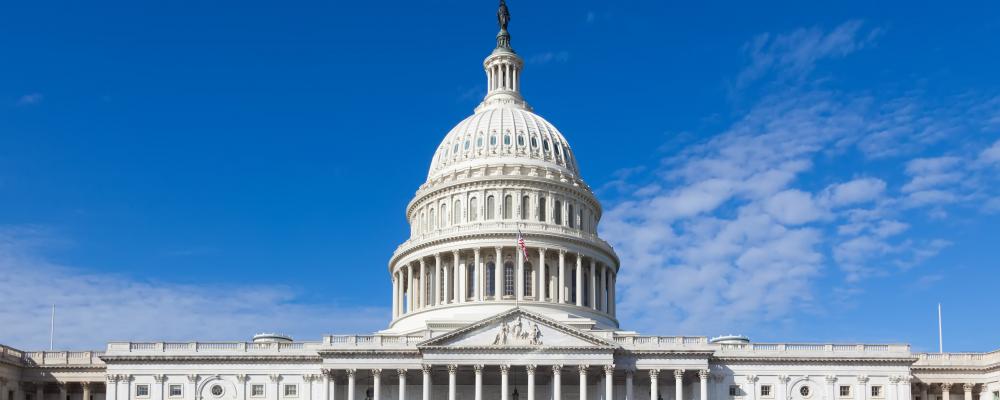 With just three days left this fiscal year, lawmakers are working feverishly on a stopgap budget to avoid a government shutdown at midnight Friday.
This scramble is happening because Congress failed to pass any of the 12 annual appropriations bills for fiscal 2023, which begins Saturday.
Congressional leaders spent last weekend debating the details of a continuing resolution that would extend funding for the federal government until Dec. 16, giving lawmakers more time for striking a deal on a final spending plan.
A CR would keep the government running, but at a cost — fiscal 2023 would begin at fiscal 2022 funding levels without adjusting for inflation or allocating money for new programs, or "new starts."
"This is especially hard on the military," said retired Brig. Gen. J. Roy Robinson, the NGAUS president. "It limits training, which hurts readiness."
"It also delays and makes urgent modernization more expensive at a time when we can least afford it," he added.
Unfortunately, stopgap budgets have become routine.
According to the Government Accountability Office, Congress has issued CRs in 43 of the last 46 fiscal years.
A CR to avoid a shutdown this year isn't guaranteed.
The Senate is set to hold an initial procedural vote on a proposed stopgap budget today, but there's resistance to the idea.
A sticking point is Democratic West Virginia Sen. Joe Manchin's proposed overhaul of the energy-project permitting process, which the measure includes.
Sen. Richard Shelby of Alabama, the Senate Appropriations Committee's ranking Republican, opposes a CR with the permitting provisions, arguing the bill should be "as clean as possible."
Many lawmakers on Shelby's side of the aisle share his concerns.
Most observers believe the CR will get done before Friday's deadline.
Neither party would benefit from a government shutdown so close to the Nov. 8 midterm elections.
Any work on the 12 appropriations bills would likely be shelved until after that date.
The fiscal 2022 budget wasn't completed until late March, nearly six months into the fiscal year. That budget required multiple CRs.
Complicating this year's proceedings is a possible GOP takeover of one or both chambers of Congress in January.
Republicans would have different spending priorities for a budgetary process that started with Democrats in charge.
The differences between both parties are already clear in public statements about where most of the spending bills currently stand.
Defense is one example.
Senate Democrats are willing to add funding to President Joe Biden's defense request for fiscal 2023, but Republicans are seeking billions of dollars more.
— By John Goheen