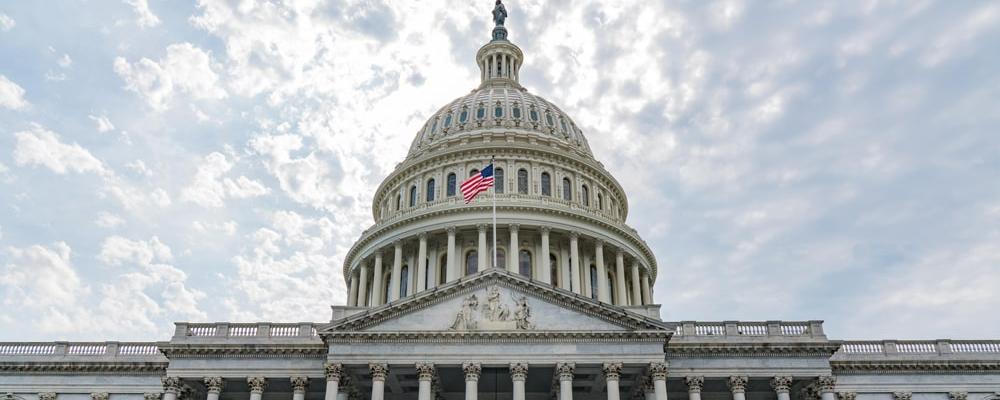 Congress found common ground last year and added $45 billion to President Joe Biden's fiscal 2023 defense budget request.
Some of the additional dollars were for aircraft the Army and Air National Guard desperately needed.
But the consensus on Capitol Hill about increasing defense appropriations may be evaporating.
Influential lawmakers on both sides of the aisle are already pushing back on the idea before the president's fiscal 2024 budget submission next month.
Republicans say they want to start tackling the national debt, which now exceeds $31 trillion — an amount they argue threatens national security as much as any foreign adversary.
Late last month, Sen. Rand Paul, R-Ky., pressured Republicans not to take military spending off the table as the party looks for ways to tackle government funding in talks about addressing the debt limit this year.
Paul said his party "would have to give up the sacred cow that says we will never touch a dollar in military."
Paul's fellow Republicans have already advocated for cutting older "legacy" equipment, which is getting expensive to maintain and has limited utility in future fights.
A good percentage of the Guard's aircraft and vehicles fit that description.
GOP officials have also suggested cutting the military's civilian workforce.
Additionally, a small but prominent group of lawmakers from both parties recently urged the Pentagon to stop submitting "unfunded priorities lists" to Congress.
"The Department of Defense must show taxpayers that it is a responsible steward of its funds," wrote four senators and two representatives in a letter to Defense Secretary Lloyd J. Austin III.
"That must begin with eliminating the practice of sending Congress bloated wish lists for additional funds on top of its core budget submissions," the lawmakers added.
An unlikely coalition signed the letter.
Signatories included Sen. Elizabeth Warren, D-Mass., and Sen. Angus King, I-Maine, both members of the Armed Services Committee; Rep. Pramila Jayapal, D-Wash., who leads the Congressional Progressive Caucus; and three fiscal conservatives: Sen. Mike Lee, R-Utah, Sen. Mike Braun, R-Ind., and Rep. Tom McClintock, R-Calif.
Following the president's annual budget submission, the leaders of the services, the combatant commands, the National Guard Bureau and the Missile Defense Agency each submit their list of required items that didn't make the White House's proposal.
The NGB chief's list covers domestic-response requirements only.
Most of the Guard equipment added to fiscal 2023 defense appropriations didn't appear on the Army or Air Force's unfunded requirements list.
Instead, NGAUS and adjutants general communicated those needs to Congress.
The Guard equipment added to fiscal 2023 defense appropriations was intended to replace legacy systems or requirements long overlooked by the services.
Meanwhile, don't count the new chairman of the House Armed Services Committee among those looking to cut defense spending.
Rep. Mike Rogers, R-Ala., has made clear to reporters recently that his agenda — which includes building up the military to deter China, ramping up the defense industrial base and bolstering troop pay and benefits — necessitates continued growth in the Pentagon budget.
"I make no bones about the fact that this is going to be expensive," Rogers has said. "But nothing else matters if we're not free and safe."
The Biden administration, meanwhile, is preparing to ask Congress for the largest Pentagon budget in history, DoD's chief financial officer said last week.
Officials are "very close" to settling on a final topline number for the Pentagon, which the White House will include as part of its overall fiscal 2024 budget request set for release March 9, Pentagon Comptroller Michael McCord told POLITICO.
Ultimately, national defense funding for fiscal 2023 was $858 billion, including $817 billion for DoD, with the remainder going for nuclear weapons development through the Energy Department and other national security programs.
McCord chastised Republicans for what he called a "complete reversal of the last two years" from calling for bigger defense budgets.
"It would appear to be largely the same people saying, 'Well, now it should be smaller,'" he said.
"It is puzzling to me that the message we've gotten from Congress the last few years was in one direction, for a robust budget, and in both years they added to our request," McCord concluded.
— By John Goheen