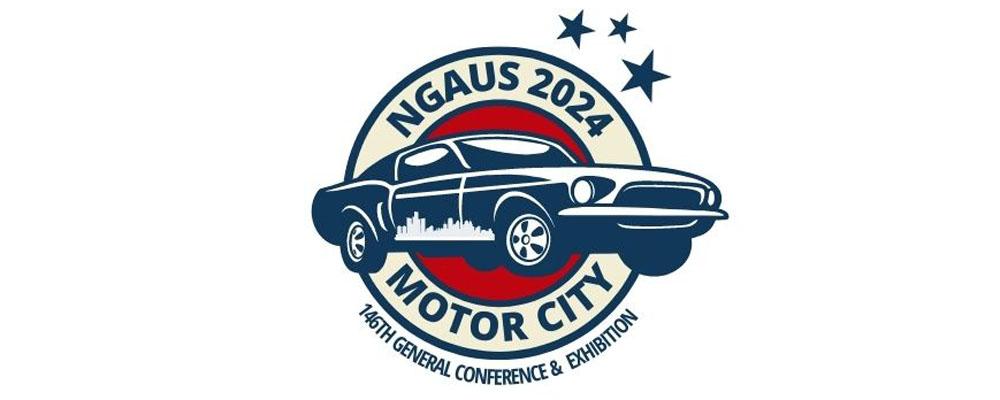 National Guard Magazine |
Next NGAUS
The 146th General Conference & Exhibition is set for Aug. 23-26, 2024, in Detroit, a city known for its historic contributions to American music, sports and the U.S. auto industry.
The National Guard Association of Michigan has some big plans for the event. Among them is waiving the $180 conference registration fee for all company-grade officers and their spouses, Maj. Gen. Paul Rogers, the adjutant general of Michigan, told conference attendees in Reno, Nevada, during a preview of next year's meeting.
Most conference events and activities are set for downtown Detroit, which has experienced a comeback over the last decade that has accelerated in recent years, with many new or restored bars, restaurants and other attractions.
"If you haven't been to Detroit in the last three years, you haven't been to Detroit," Rogers said.
Many people have been to the Motor City the last few years. Detroit now sees about 16 million visitors a year, according to local tourism officials. And national organizations are taking notice. For example, the NFL will hold its three-day NFL draft outdoors in the city next year.
NGAUS conference meetings and the exhibition are set for Huntington Place, the 16th largest convention center in the United States and one of the nation's busiest.
Among the planned social events is a Caribbean Carnival on Belle Isle, an island in the Detroit River near downtown, that will serve as the combined Company Grade/Field Grade/Warrant Officer Mixer on Aug. 23. The host state will be getting some help with the event from the Virgin Islands Guard.
Additional conference details will be available here in the months ahead.