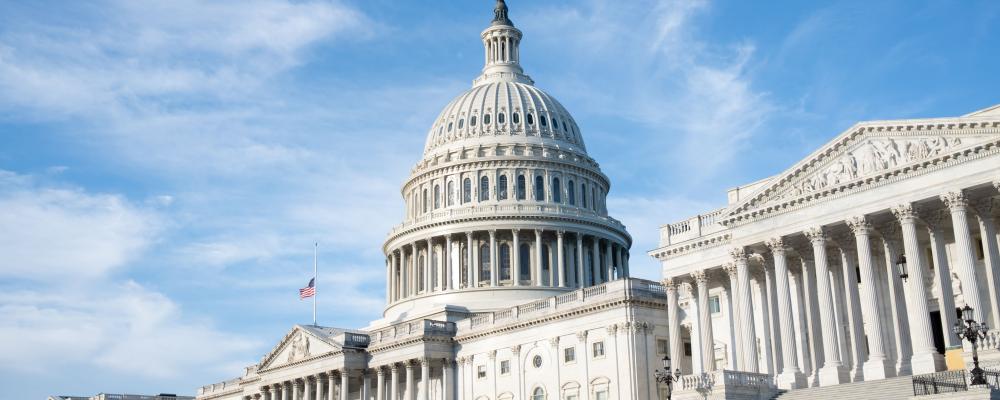 National Guard Magazine |
House, Senate Guard Caucuses Have New Leadership in 2023

Retirements and the midterm elections have altered the leadership of the House and Senate caucuses that rally support for National Guard legislation.
Sen. Jeanne Shaheen, D-N.H., is the new Democratic co-chair of the Senate National Guard Caucus. She succeeds Sen. Patrick Leahy, D-Vt., who retired at the end of 2022 after eight terms in the Senate. He had been the Senate Guard Caucus co-chair since 1999.
Leahy and the continuing caucus Republican co-chair, Sen. Lindsey Graham, R-S.C., were instrumental in elevating the chief of the National Guard Bureau to the Joint Chiefs of Staff as part of the fiscal 2012 National Defense Authorization Act.
Shaheen is in her third term in the Senate. She sits on the Senate Armed Services Committee and the Senate Appropriations Committee's Defense subcommittee.
Before winning election to the Senate in 2008, she was New Hampshire governor, and therefore the commander and chief of the New Hampshire National Guard, from 1997 to 2003.
Rep. Trent Kelly, R-Miss., a major general in the Mississippi Army Guard, and Rep. Andy Kim, D-N.J., are the new co-chairs of the House National Guard and Reserve Caucus.
Kelly succeeds Rep. Steven Palazzo, R-Miss., a sergeant in the Mississippi Army Guard who lost his bid for reelection. Kim takes over from Rep. Kai Kahele, D-Hawaii, a lieutenant colonel in the Hawaii Air Guard who retired from the House last year after his first team.
Kelly and Kim in 2021 introduced the Healthcare for our Troops Act, which aimed to provide zero-cost TRICARE medical coverage to every Guardsman and Reservist.
They are expected to reintroduce the legislation in the 118th Congress, which began in January and runs through 2024.