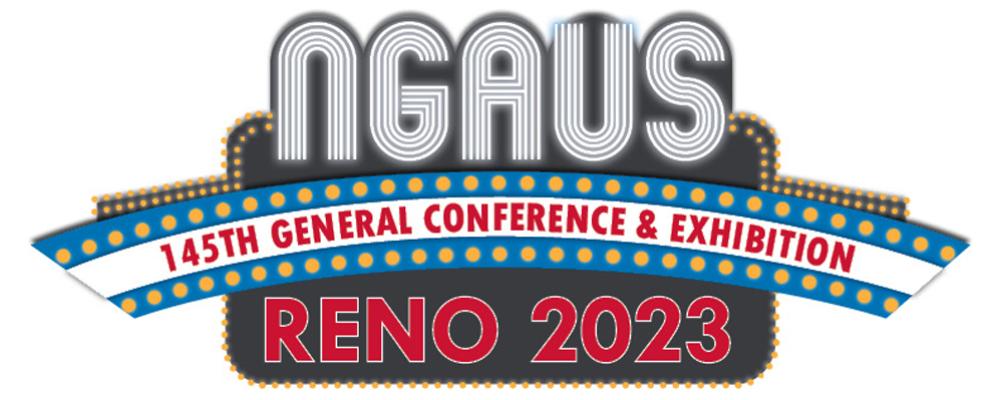 National Guard Magazine |
Conference Social Events Set

The Nevada National Guard Association has finalized the planned social events and activities at the 145th General Conference & Exhibition in Reno, Nevada, Aug. 18-21.
Some events are in or near the Sierra Nevada mountain range surrounding the host city.
Activities begin Aug. 18 with the NGAUS Golf Tournament at the Lakeridge Golf Course. The Robert Trent Jones-designed course offers views of Reno and the surrounding mountains. The signature hole is No. 15, a world-famous par 3 overlooking Lake Stanley with an island green.
Two other events on Aug. 18 will take participants into the mountains. One is the NGAUS Vibrations Motorcycle Ride. Riders will start and end in Reno, but can choose between two different scenic routes.
The first route is a leisurely ride to and around Lake Tahoe, North America's largest alpine lake, before stopping at Carson City, Nevada's capital. The second is more challenging, with twisting roads, Lake Tahoe and a visit to the historic mining town of Virginia City. You can bring your own bike or rent one.
There is also a scheduled hike up Mount Rose on Aug. 18, which rises to become the highest and most topographically prominent peak of the greater Sierra Nevada range in the state.
The traditional conference mixers are the evening of Aug. 18. Company-grade officers and warrant officers will gather at Greater Nevada Field in Reno for dinner, drinks, music and a minor-league baseball game.
Meanwhile, field-grade officers will head to the National Automobile Museum, which features more than 225 rare, one-of-a-kind, antique and collector cars. Food and drink will be served on the museum's south patio.
Traditionally the conference's last event, the States Dinner will be held downtown Aug. 19 at the Reno Events Center. Western Wear is the recommended attire. Entertainment will follow.
NGAUS has added a special breakout session for spouses featuring presentations on family issues to the agenda.
The approximately one-hour Spouses Seminar is set for 9:30 a.m. Aug. 20 in the Grade Exposition Hall at the Silver Legacy Resort Casino, which is part of The Row complex of hotels in downtown Reno.
Immediately following the seminar, the Spouses Luncheon is also downtown at the Reno Ballroom. Expect a 1920s Speakeasy theme with lunch and a theatrical production featuring a murder mystery. There will also be gifts for all participants and prizes for a lucky few. Spouses can wear 1920s attire to both events.
Hospitality Night is the evening of Aug. 20.
Since every state and territory is staying in one of the interconnected hotels in The Row complex, you should be able to visit multiple suites this year.
The Governor's Farewell will conclude the conference Aug. 21 at the Reno Events Center. The event will feature food, drinks and a concert by country singer Josh Turner.
Many of the conference's events are covered in the registration fee.
Click here for further details.