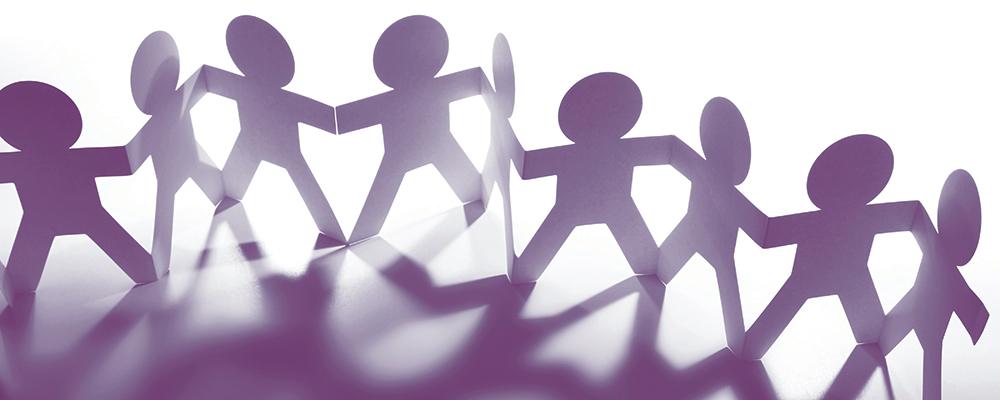 Something was not quite right with Carolyn. Her fourth-grade teacher observed that Carolyn's hair was not as neatly combed as usual for a number of days in a row.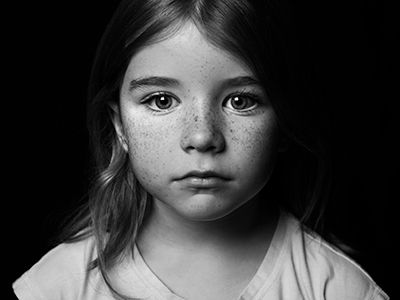 Otherwise, the little girl seemed to be happy and attentive in class.
And Carolyn assured her teacher that all was well with her life.
Still, the teacher suggested that the school's counselor look into the matter. The upshot was that Carolyn's father, believed to be a traditional National Guardsman or Reservist, was deployed, and the mother had sunk into a state of depression. Carolyn was caring for her first-grade brother, including packing his lunch and getting him off to school. And she didn't know that she should comb her hair in the back.
Happily, that teacher's attention to detail led to Carolyn's family getting the help it needed to cope with the absence of this military parent.
It's a story shared by Mary Keller, the resident and CEO of the Texas-based Military Child Education Coalition, about how Guard and Reserve children can be affected, even afflicted, when one, occasionally both, of their parents are deployed for duty to Kuwait or California or anyplace else.
In the words of a 10-year-old boy, Keller relates: "Gone is gone."
Keller and a host of other professionals and parents devote a lot of time to helping young people like Carolyn affected because of their parents' military service. All too often, children seem to be the silent soldiers of America's military culture, including the Guard and Reserve.
Even with all the veterans in our community, we almost always feel like we're isolated.
—Aaron Hall, 2018 Operation Homefront National Guard, Military Child of the Year
The reasons are varied. They don't have a vote about where their military moms or dads serve or for how long or where they may be deployed. And, points out Guard spouse Rebecca Townsend, a Tennessee school psychologist, they lack the maturity and "the
verbal capacity to explain what's going on with them or the words to put it together that might make sense."
And many Guard and Reserve children don't grasp that they are military children until their parents deploy, which can make the separation even more difficult for them than their active-duty counterparts.
Although this concern for the toddlers to teenagers is year-round, April is their special month. It is America's Month of the Military Child. The color is purple, which also designates joint military endeavors.
And people are taking the concept, and the children, increasingly seriously — including the children whose parents are in the Guard.
"Military children are resilient, smart, and capable, and are often our best community ambassadors," Gen. Joseph L. Lengyel, the chief of the National Guard Bureau, said last April. "We know that they are also a large part of a soldier or airman's decision to continue to
serve."
All told, some 2 million school-age youngsters in this country can call themselves "military brats" because of their parents' service. Most take pride in that designation. More than 80 percent reportedly attend U.S. public schools. However, the parents of a half-million of those youngsters are better known as civilian teachers, truck drivers, postal workers and plumbers than they are as traditional citizen-soldiers and airmen.
These young people live in a sort of limbo between the civilian and military worlds. "They often do not think of themselves as military kids just because 'My dad's in the Guard,'" observes one mother. And some people believe they are not getting all the consideration they deserve because a provision in the 2015 Every Student Succeeds Act does not entitle them to Military Student Identifiers.
MSIs provide educators "with critical information to personalize attention to military dependent children," said Keller in a recent paper. The children of Active Guard and Reserve members are entitled to MSIs, but not the children of part-time Guardsmen and Reservists or dual-status technicians.
It would not be accurate to report that the sons and daughters of part-time Guard and Reserve members are universally overlooked.
NGB created the National Guard Child, Youth and School Services Program in the 54 states and territories in 2004 to support family readiness and assist Guard children "with building and enhancing character, leadership, and resilience," explains its website.
The bureau honored Zachary Parsons, 16, the son of a Missouri enlisted soldier, as the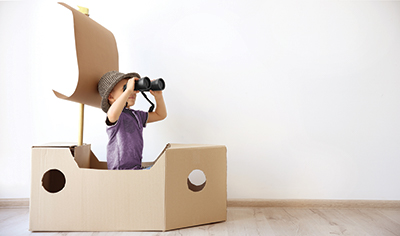 Guard's first Military Child of the Year in April 2015.
California high school junior Aaron Hall was the Operation Homefront National Guard Military Child of the Year in 2018.
Louisiana Gov. John Bel Edwards and leaders in other states have recognized April as the Month of the Military Child.
The National PTA has also recognized April's significance for military children and observed: "One-third of school-age military children show psychosocial behaviors such as being anxious, worrying often, crying more frequently. National Guard and Reserve families might never live near a military installation and look within their community for educational services, friendship and support.
Supporting the military child takes a school-wide effort. School staffs should also be educated on the academic and social-emotional challenges military children face."
The professionals and the progeny continue reminding us that the kids are doing their bit and need support.
"Military children are often overlooked as contributors to service member readiness, and they are great examples of resilience and flexibility," says Maj. Ebony Carter, the director of the Louisiana Air Guard's Child and Youth Program. "Military children are often charged with tasks to bridge the gap or help out when their parent and, in some cases, parents are away.
They are often most understanding when birthdays, ball games or recitals are missed because a loved one is deployed or training."
"Aaron [Hall] will be the first to admit that life as a military child isn't always easy — especially for National Guard families," reported the Army News Service last year.
"Guard children … deal with many of the same issues as their active-duty counterparts, but often do so without the support that comes from living on a busy military installation," said Hall, whose father, Col. David Hall, served in Kuwait in 2016. "There are only two other kids that I know that have a military parent. Even with all the veterans in our community, we almost always feel like we're isolated." But they are not necessarily invisible.
Two teenage sons named Sam and Hawkin Kenny on Cape Cod got plenty of support while their mother, Master Sgt. Victoria Kenny, a first sergeant in the Massachusetts Air Guard, was overseas in 2017.
"I didn't feel out of place," said Hawkin, whose middle school teachers and coaches knew about the family's situation.
And their little sister Bridget, a first-grader, received plenty of attention. "The schools were very supportive. Everyone in [Bridget's] school was aware that Tori was away and was ready to help Bridget," recalls Jim Kenny, the husband who remained at home with the family.
So it was for the young daughter of two Tennessee Air Guard officers when the mom, Maj. Jaime Blanton, spent 2016 in Qatar during her little girl's first year in school.
"Our experience with the Knoxville school system is that they were very much in tune with what was going on with Lillian. They briefed the teachers that she had a parent who was deployed," says the father, Lt. Col. James Blanton.
Our National Guard and Reserve children tend to get left out.
—Melissa Dashner ,Military Student Transition Consultant, Military Child Education Coalition
It certainly helped, he adds, that the kindergarten director was married to an active-duty soldier.
"They were tremendous about taking care of her," James says, to the point that Lillian got to carry the U.S. flag during her kindergarten graduation.
There were, however, some trying times, including emotional outbursts, the Blantons explain.
"She is a very tough kid. She very much identifies with being a military brat," James says. "But she had her weak moments, too, just like I did."
Many children rise to the occasion as did little Carolyn even though Keller cautions that "we don't want kids, especially older kids, to lose their childhood by taking on too many adult
responsibilities, even if no one asks them to."
Sam Kenny "became another parent," his parents maintain, and drove his siblings to appointments and activities after getting his driver's license.
"My dad was head of the household, so when he left there were many things left to do, farm, as well as keep our life together," recalled Parsons in 2015 about his Missouri father's deployment. He also provided support to the children of other deployed troops as a member of the Missouri National Guard Teen Advisory Council.An avid baseball player, Aaron Hall organized an annual military appreciation game to raise money for a Doc's Dogs for Vets program while his father was in Kuwait.
Children can also be fragile.
"It depends on the development of the child and on the situation of the deployment," Keller says. "Some kids are just worriers. In the same family you could have one child who is very adaptable and one that's not. And one child who's adaptable until they're 13 and then they're not adaptable for several years."
Parents and professionals do agree on some things: Children's anxiety levels will increase if they hear about a helicopter crash or a battle where their fathers or mothers are serving; there is a fine line concerning what they should and should not see and hear; they will
copy the behaviors of the adults.
"As the mother of a teenage son, I learned that he worried more when I was worried, so I practiced staying busy in our daily routine, remaining calm and listening to less news from the Middle East," says Ann Brooks Haston, whose husband Max, Tennessee's previous adjutant general, deployed to Iraq in 2005.
"You just have to be careful what you talk about. But then you also don't want to keep things from kids in a way that they feel like something scary has happened and they don't know about it," Keller says. "If adults don't give them information, kids will fill in the blanks with things that are scary."
Teachers and counselors can lend a hand by watching over the youngsters whose parents are deployed. Although the parents can certainly inform the schools on their own, MSIs could make the job easier for everyone.
States are required by law to give active-duty parents, including Active Guard and Reserve members, the option to identify their children as members of that subgroup when they are enrolled in a school.
The student identifiers let teachers know which students may require extra attention because a parent is deployed for a few months or a year. They tell administrators the size of that subgroup and, therefore, how much consideration should be given for special resources or activities during April or around Memorial and Veterans days.
So why are traditional Guard and Reserve children not included?
The reasoning seems to be that their lives are more stable than those with active-duty parents; that most live in the same hometowns, attend the same school systems, and have the same friends while they are growing up.
That rationale has not set well with many folks, and efforts are underway to change the law.
"Our National Guard and Reserve children tend to get left out," says Melissa Dashner, a military student transition consultant with the Military Child Education Coalition. "They're not part of the 'military tradition' in a sense. Their parents might stay in the Guard for 10 years and never experience a deployment. But if at some point they are deployed for nine months, those kids are not used to that.
They need to be supported."
"We all know that active duty could happen overnight. It could happen during the weekend. It could happen whenever there is a natural disaster," insists Dalena Kanouse, the matriarch of a three-generation Guard family in Virginia and the Military Child Education Coalition's senior director in the National Capital Region.
"So it doesn't matter if Guard members are on active duty or not. These families still need to have the resources of the active component, including the Military Student Identifiers."
Keller is exploring ways to make that happen and has solicited support from NGAUS and the Enlisted Association of the National Guard of the United States.
"We don't know if the best way is a technical change to the Every Student Succeeds Act or if it's going to be a stand-alone education bill," she says. "But the result will be, regardless of the vehicle, to open the aperture so that schools will be required to ask parents if they
are National Guard or Reserve."
Adds Kanouse: "We can't do enough for our kids."
Military Student Identifiers 
Military Student Identifiers (MSIs) are a product of the Every Student Succeeds Act of 2015.
Collected by local school districts during the registration process, they flag a student as being the child of an active-duty service member.
One reason is to facilitate the collection of anonymous data that could help schools understand the educational and social needs of children who experience six to nine relocations during their K-12 years.
But another reason is not unique to the active component.
MSIs identify children whose home life and, therefore, emotions are subject to sudden and significant change due to the deployment of a parent.
Nevertheless, the law does not extend to the children of drilling National Guardsmen or Reservists.
Rep. John Carter, R-Texas, asked Gen. Joseph L. Lengyel, the chief of the National Guard Bureau, about this discrepancy during a March 28 hearing of the House Appropriations subcommittee on defense.
"We are deploying the Guard and the Reserve at historic levels and I think those children should be flagged also for special counseling needs and so-forth," Carter said.
Lengyel agreed. "I think identifying them as military members with parents who deploy and parents that may have stress would be a good thing," he said.
Rep. J. Luis Correa, D-Calif., introduced legislation last month that would amend current law and identify military children as the progeny of traditional Guardsmen and Reservists. NGAUS supports the bill.
—NGAUS staff report