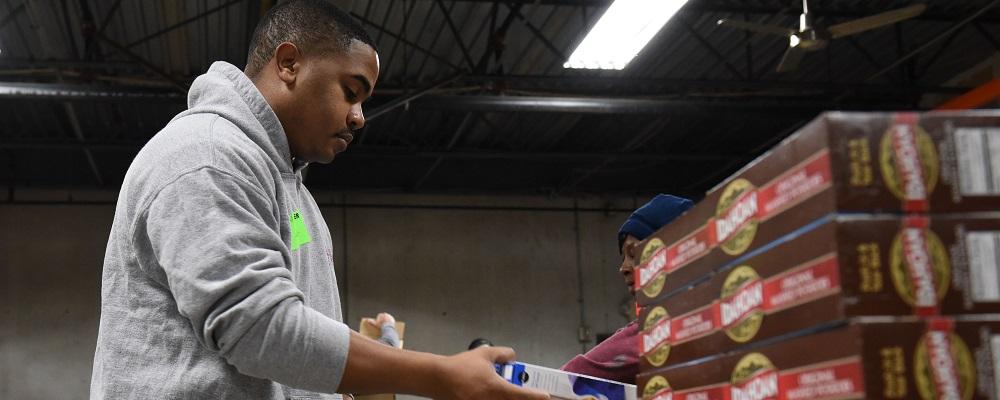 Hunger is among issues "tens of thousands of veterans" confront, one expert told a hearing of the House Veterans Affairs' economic opportunity subcommittee last week.
"There are tens of thousands of veterans struggling to adjust and survive following the transition from military service," said Josh Protas, vice president of public policy for MAZON: A Jewish Response to Hunger.
"Far too often, this struggle leads to despair because there is either an actual, or perceived, lack of support," he said. "And available support is tinged with stigma or shame, involves an overly complicated application process, or veterans simply do not know that help exists or how to access it."
Protas said food insecurity among veterans can also lead to other mental health crises, including suicide. He called for a reform of the current Supplemental Nutrition Assistance Program, adding that 1.3 million veterans currently rely on SNAP benefits. However, only 40% of vets who are living in households that are below the poverty line receive SNAP benefits.
"These findings should be deeply troubling to this subcommittee — this means that the majority of veterans who experience food insecurity do not get the help they need and to which they are entitled," he said.
While veterans who experience food insecurity come from all age groups, veterans of Iraq and Afghanistan account for more than 25% of the total.
Dr. Thomas O'Toole, a senior medical advisor with the Veterans Health Administration, said the lack of nutritious food can lead to variety of health issues, including hypertension, diabetes, HIV and depression.
He outlined VHA programs identifying food-insecure veterans and matching them with available resources.
The measures include screening at VA facilities for food insecurity through the VA's Ensuring Veteran Food Security Workgroup and the increased number of VA facilities with a VA/Feeding America program, which, according to O'Toole "establishes onsite or mobile food pantries on VA property."
Going forward, O'Toole said the VA plans to increase the number of veterans who are screened for food insecurity, expanding the VA/Feeding America program, and modifying the current screening tools to detect various levels of food insecurity.
"One veteran experiencing hunger or food insecurity is one veteran too many," he said. "VA is committed to providing the high-quality care our veterans have earned and deserve."