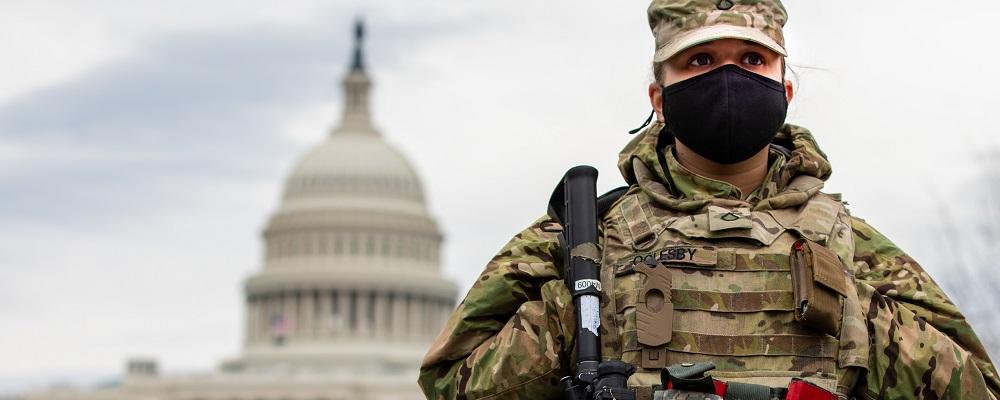 Despite broad bipartisan support to reimburse nearly $521 million to the National Guard, a solution continues to languish in Congress.
Negotiations are ongoing even as several bills to address the issue have been introduced. The funds are needed to reimburse the Guard for the five-month Capitol response mission. Without the funding, Guard leaders have warned states will cancel training and operations, furlough workers and delay important maintenance.
But while Democrats and Republicans seemingly agree that the Guard should be paid, there's little consensus, so far, on how.
In May, the House approved a $1.9 billion emergency spending bill that would reimburse the Guard and Capitol Police as well as provide for other security improvements on Capitol Hill.
Senate Republicans have rejected that bill, however. And there was little movement in the Senate at all until the past week, when competing proposals were introduced.
A Republican offer would provide $632 million in funding to the Guard, Capitol Police and Architect of the Capitol, but would not cover all the costs of the Jan. 6 insurrection.
A Democratic proposal would provide $3.7 billion, adding visas for Afghans who helped the U.S. military, coronavirus-related funding and additional money to both fortify the Capitol and pay for an investigation into the Jan. 6 attack.
Meanwhile, House Republicans, who voted against the May bill that would provide Guard funding, introduced their own proposal late last week which would provide the reimbursement but leaves out all other provisions previously included by the earlier House bill.
Calls for Congress to reach some sort of agreement have grown in the past weeks, as Guard leaders and others continue to sound an alarm.
On Monday, the National Governors Association called on Congress to reach a deal before the end of the month.
"More than 26,000 Guard members from across the country left their homes and families in the middle of a pandemic to deploy for more than five months to protect the U.S. Capitol and support the needs of the federal government," the association said. "These Guard members and their families now face significant challenges if this funding is not restored. State and territories will be faced with cancelling drill and annual training, deferring maintenance on critical equipment, delaying facility repairs, and furloughing and pausing the hiring of Guard members."
"Most importantly, this lack of funding will directly affect individual Guard members and their families. It will lead to delayed promotions, certifications, pay and career advancement; safety risks due to gaps in maintenance of facilities and equipment; and ultimately decreased morale across the country," they added.