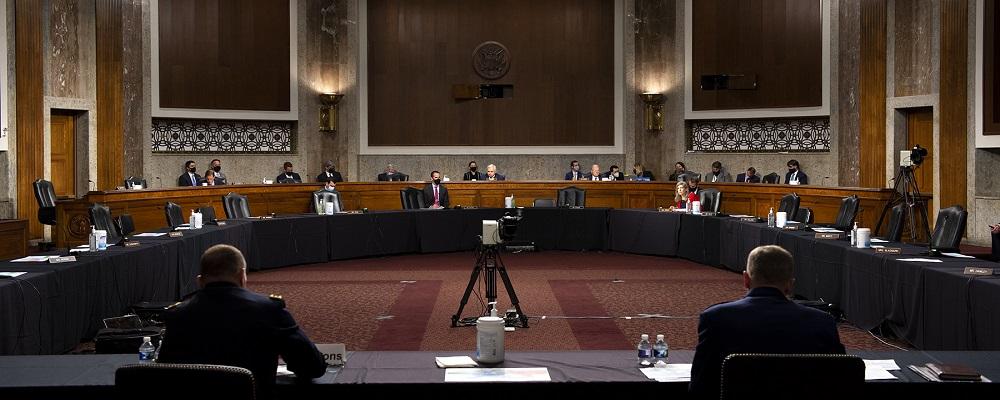 The House overwhelmingly approved its version of the National Defense Authorization Act last week, boosting defense spending beyond what President Joe Biden requested earlier this year.
The $768 billion defense policy bill was nearly $25 billion more than what the president requested. It was approved by a 316-113 vote with broad support from Democrats and Republicans. A group of progressive Democrats failed in an attempt to overturn the additional spending.
Among other things, the bill would provide a 2.7% pay raise for service members and authorize multiple new pieces of equipment, aircraft and ships. That includes 85 F-35s, which is in line with the Pentagon's budget request, and 24 F-15EX fighters, which is double the number requested.
Another provision of the bill would require generals to be out of the military for 10 years before they can serve as defense secretary.
Guard-specific provisions that were included in the final bill include language that would prohibit private funding for cross-state National Guard deployments except for emergency or disaster relief efforts, extend skills training and employment assistance to members of the Guard and Reserve, prevent the retirement of the RC-26 for five years, and shift control of the D.C. National Guard from the president to the mayor of Washington, D.C.
Rep. Adam Smith, D-Wash., said he was proud of the work of the House Armed Service Committee and said the NDAA represented the "legislative process at its best." Smith is chair of the HASC.
"For 61 consecutive years, the House has proven that our collective commitment to U.S. national security can help us rise above partisanship," Smith said. "Instead of focusing on what divides us, each year we choose to pass a defense bill that fulfills Congress' constitutional obligation to 'provide for the common defense' – and we do so by focusing on what we have in common as Americans."
Rep. Mike Rogers, R-Ala., also said he was glad to see the bill pass with overwhelming bipartisan support. Rogers is the ranking Republican on the HASC.
"Without a doubt, our military is the greatest force for good the world has ever seen," he said. "Providing the authorities and resources our troops need to defend our nation and defeat our adversaries is the greatest responsibility we have here in Congress. We accomplish that responsibility with this NDAA. The FY22 NDAA ensures that our men and women in uniform have the funding they need to be ready for any conflict or battle our nation may face."
The Senate has not passed its version of the NDAA but the Senate Armed Services Committee approved its version of the bill in July. Their version also includes a $25 billion increase in defense spending.