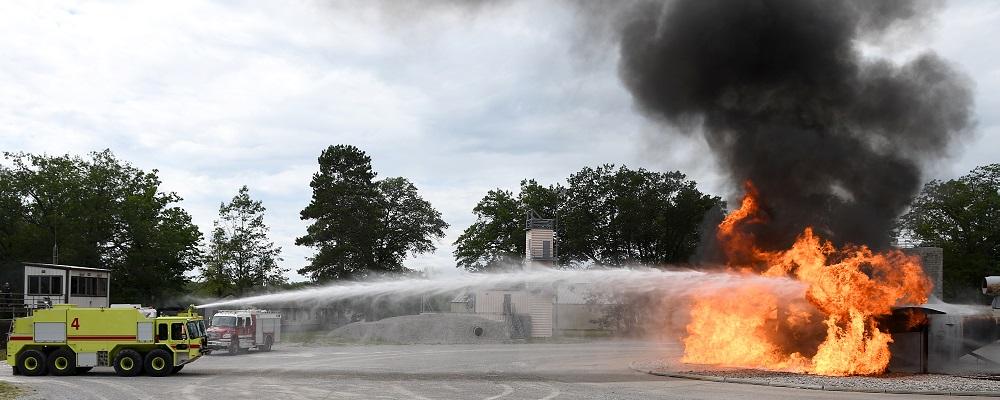 Two members of the House have teamed to help ill military firefighters.
Rep. Abigail Spanberger, D-Va., and Rep. Don Bacon, R-Neb., introduced the Michael Lecik Military Firefighters Protection Act (H.R. 5637) earlier this month.
The bill would create a presumption that military firefighters who contract heart disease, lung disease, certain cancers and other serious diseases did so while serving in the military. It would also extend the window of time to recognize certain diseases as being service-connected to military firefighting to 15 years.
Spanberger said the bill would require the Department of Veterans Affairs to provide equitable disability benefits and treatment-cost coverage to veteran firefighters like the legislation's namesake, former Air Force firefighter Michael Lecik.
Lecik was diagnosed with myeloma last year, but the VA does not cover his treatment and does not recognize the direct service connection between firefighting and cancer beyond one year following active duty.
"Military firefighters put their lives on the line each day — not just to defend our country, but also to selflessly defend their fellow service members," Spanberger said. "I'm honored to introduce this legislation in Mike's name, because the VA is long overdue to provide veteran firefighters like Mike with the benefits they deserve."
Bacon, a retired Air Force brigadier general, said he served with hundreds of military firefighters during his three-decade career in uniform.
"They were willing to pull us out of burning jets or carry us out of buildings engulfed in flames," he said. "In doing so, many came into contact with toxic substances and fumes. Our military firefighters deserve the same protections that other firefighters receive in our country by creating the presumption that those who become disabled from serious disease contracted the illness while serving in the military."