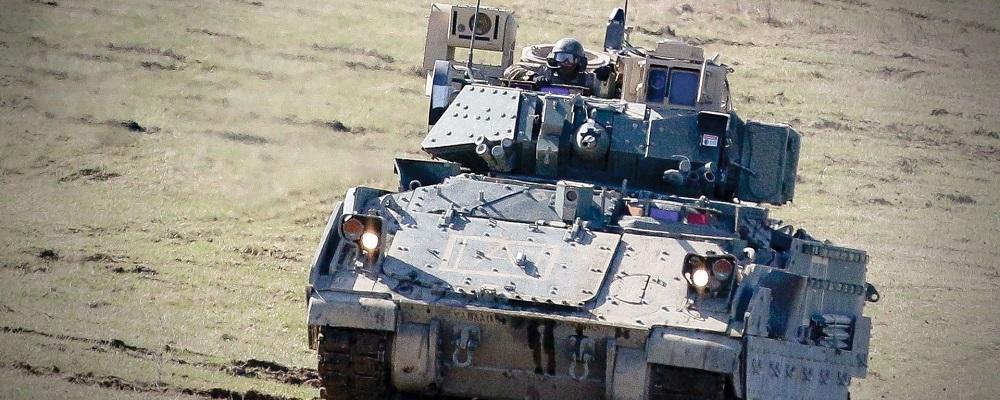 The Pentagon needs to place a larger priority on future weapons systems and artificial intelligence to ensure an unfair overmatch with Russia and China, according to new bipartisan House report.
"Using the Manhattan Project as a model, the United States must undertake and win the artificial intelligence race by leading in the invention and deployment of AI while establishing the standards for its public and private use," the Future of Defense Task Force wrote in its final report, which was published last week.
The task force, comprised of members of the House that include veterans and one serving Guardsman, also recommended focusing on improving the Pentagon's supply-chain resilience and increasing its cyberwarfare capabilities.
To do this, the report recommended that 3.4% of the Pentagon's budget be allocated to technological and scientific research.
It also called on the Defense Department to create more pathways for STEM professionals to enter the department.
As the Pentagon adds new weapons systems, other older systems should be studied by organizations such as the RAND Corporation and the Government Accountability Office and phased out if appropriate.
Task force co-chairs, Rep. Seth Moulton, D-Mass., and Rep Jim Banks, R-Ind., said they would support legislation based off the report's findings.
"America needs a plan to confront the dual threats of Russia's aggression and China's rise. This is it. For the first time, there is agreement among both parties in Congress about the path forward, we can take it no matter the outcome of the November election," Moulton said. "If we fail to act on this plan, the world order will shift from one that favors democracy to one that favors authoritarianism. I will do all I can to make the recommendations in this report reality."
Added Banks, "The significance of this report is in its name. This report details a vision of the future of defense — specifically a smart, whole-of-nation strategy addressing the rise of China — and I will be dedicating the rest of my career on the House Armed Services Committee to making sure it comes to fruition.
"The Department of Defense needs to innovate to ensure the United States maintains its global military supremacy, and this report is the roadmap to do it."

Rep. Michael Waltz, R-Fla., a colonel in the Maryland Army Guard, was one of six members of the task force.
The full report is available online.