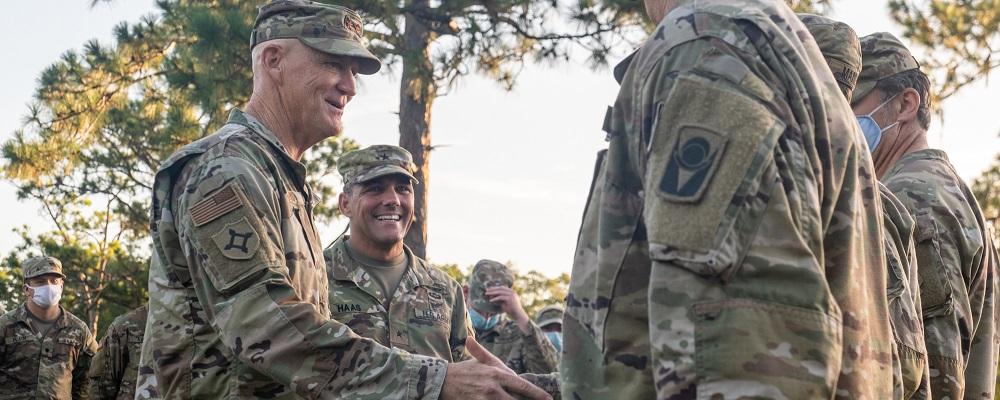 Dozens of lawmakers from the nation's three most populous states are calling on defense leaders to increase their Guard forces following an unprecedented year of domestic and overseas missions.
Fifty-nine House lawmakers, including both Democrats and Republicans, from California, Texas and Florida wrote to Defense Secretary Lloyd Austin last week asking for a review of current force structure and for support in growing the Guard in each of the three states.
The letter notes that California, Florida and Texas have the three lowest Guardsmen-to-civilian ratios in the country and states that the past year, with civil unrest, pandemic, natural disaster and more missions, has highlighted the strain on units in those states.
"The limited resources allocated to our states has affected our Guard bureau's ability to rotate personnel, putting greater demand on Guard families," they wrote.
Members of the House Armed Services Committee led the effort.
The letter cites a report to Congress, "Impact of U.S. Population Trends on National Guard Force Structure," that was sent earlier this year from the National Guard Bureau.
That report noted a population shift from rural to urban communities that "will require the National Guard to rebalance recruiting within states to keep pace with the internal shift within each state."
But, the report also notes that "overall, domestic migration from the Northern U.S. to the South and West will cause more recruiting challenges as the pool of eligible recruits is reduced."
Fewer potential recruits are eligible for military service in the South and West due to poor fitness, lack of educational achievement and drug use.
The NGB report also notes that states with higher population densities have, on average, lower per capita military recruitment than more rural states.
"Rural communities with fewer economic opportunities continue to see more recruits per capita," the report found.