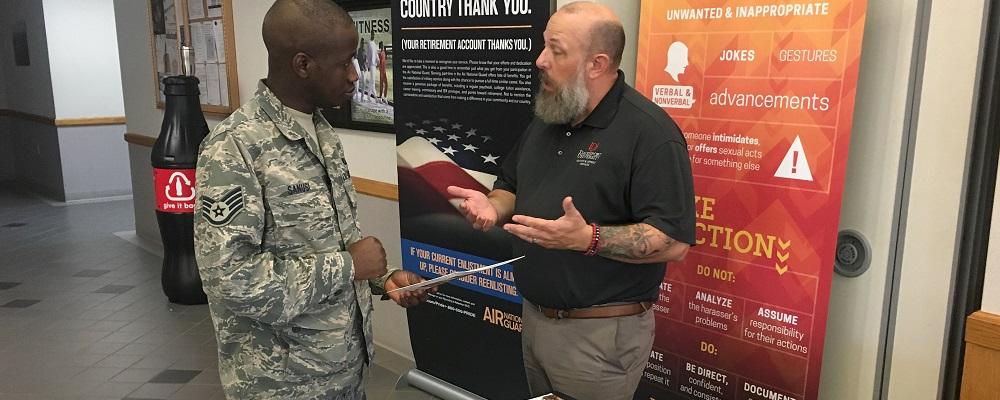 Members of the National Guard and Reserves may now concurrently use federal tuition assistance and their GI Bill benefits to fund their education, similar to active-component service members.
The change follows a memorandum signed by Defense Secretary Lloyd Austin, following years of efforts by lawmakers to ensure Guardsmen and reservists are treated the same as their active-component counterparts.
Austin's decision to allow concurrent use of the two benefits achieves the goal of the bipartisan Montgomery GI Bill Parity Act, which was introduced earlier this year by 14 senators and was previously introduced in past Congresses.
Sen. Maggie Hassan, D-N.H., one of the supporters of that legislation along with Sen. Patrick Leady, D-Vt., and Sen. John Hoeven, R-N.D., said the change will further strengthen service members' access to education.
"New Hampshire National Guard and Reserve service members have earned and deserve full access to affordable higher education, which can play a big role helping them to thrive and get good-paying jobs," she said. "I am pleased that the Defense Department heeded our bipartisan call to change a misguided policy denying these service members some of their education benefits."
Previously, DoD policy allowed active-duty service members to use the programs simultaneously, but barred Guard and Reserve troops from doing the same.
"This is tremendous news for our Guard and Reserve members, who will now have access to the full education benefits that they have earned," Hoeven said. "We need well-educated service members to ensure our nation can continue to keep pace with our adversaries. Allowing concurrent use of federal tuition benefits and GI Bill benefits will do just that for our Guard and Reserve components, who play an important role in supporting the high-tech operations of today's military and defending against ever more advanced threats."
Maj. Gen. Alan Dohrmann, the adjutant general of North Dakota, also praised the change.
"The National Guard has transitioned to an operational reserve, expected to be ready to support the nation and their states with little to no notice," he said. "It is appropriate that their benefits match the service they provide.
"Tuition benefits are the number one reason our service members enlist," Dohrmann added. "The ability to simultaneously use GI Bill and FTA benefits return us to the previous standard that provides reserve members the same benefits as their active duty counterparts."