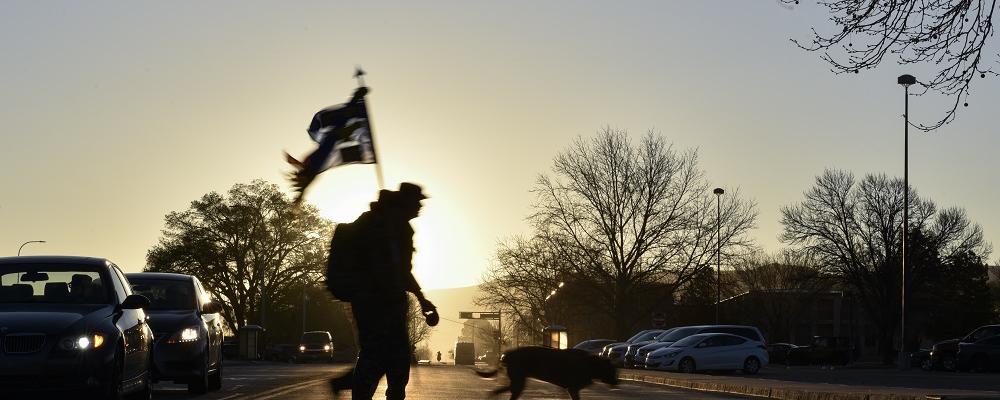 A new report shows that suicide-mortality rates for U.S. military have continued to rise in recent years and that the National Guard has the highest rates of any other component.
The Department of Defense Suicide Event Report is the principal surveillance tool used by military leaders to track, better understand and communicate military-specific risks when it comes to suicide and suicide-related behaviors.
The latest report, which covers 2017, was released earlier this month. Officials said the report will be used to refine suicide prevention programs and strategies.
"The Department of Defense is very concerned about the prevention of suicide and suicide related behaviors among service members of the United States Armed Forces," said James N. Stewart, assistant secretary of defense for manpower and reserve affairs. "Substantial efforts are underway with our federal partners, including the departments of Veterans Affairs and Homeland Security, to implement evidence-based programs to reduce the occurrence of suicide."
Data collected shows the suicide-mortality rate for the active component was 21.9 deaths per 100,000 in 2017. That compares to a rate of 25.7 deaths per 100,000 among the Reserves and 29.1 deaths per 100,000 in the National Guard.
The Army Guard had the highest rate of all service components with a rate of 34.6 deaths per 100,000. The Regular Army reported a rate of 24.3 deaths per 100,000.
The Army Guard also reported the most suicides during 2017, with 118. The Regular Army reported 114 suicides during the same time period and the Army Reserve reported 53. The Air Guard reported 12 suicides in 2017.
According to the report, approximately half of those service members who died did not have a documented behavioral health diagnosis. And just over half — or 51.5% — had made contact with the Military Health System in the 90 days prior to their deaths.
The military suicide-mortality rate remains well above the national average. The rate for the overall U.S. population, which includes veterans and service members, was 17.4 deaths per 100,000, officials said.
Among the military deaths, more than 65% involved a firearm, with the vast majority of those guns being personal weapons.
The Veterans Crisis Hotline is available 24 hours a day, seven days a week, at 1-800-273-8255. Services are also available online at www.veteranscrisisline.net or via text, 838255.