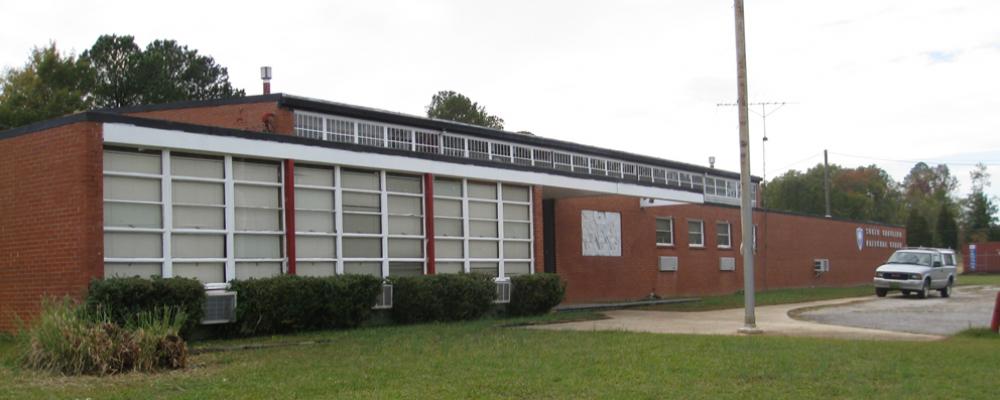 Across the Army National Guard, many readiness centers and training facilities centers are in sad shape, far beyond what a coat of paint and new landscaping could remedy.
In Oregon, the oldest of 39 armories dates to 1950. That's a big improvement in recent years only because the state replaced a vintage 1911 facility in 2014. But those 60-year-old facilities have seen few updates over the years.
"The older buildings are a third the size of what we need," says Col. Kenneth Safe, the Oregon Army Guard's construction and facilities management officer (CFMO). "Some don't have female bathrooms, so we will convert a closet to provide for that. The classroom space is often too small. The motor pool is off site."
Safe's counterparts nationwide only add to the list of what ails the Army Guard's aging facilities. Here's a fraction of it: faulty heating and cooling systems, leaky roofs, inadequate storage, poor internet connectivity, weak electrical generation, and outdated plumbing.
An infusion of military construction dollars is the cure, but Army Guard MILCON appropriations have been a trickle for years compared to the billions of dollars needed.
"Although each state has had a handful of new facilities constructed in the past 10 years, by and large, our facilities were constructed in the 1950s to support a Cold War-era strategic reserve," says Maj. Gen. David Mikolaities, the chair of the Adjutants General Association of the United States Infrastructure, Facilities & Financial Oversight Committee.
Mikolaities, the New Hampshire adjutant general and a former CFMO, says funding for Army Guard MILCON is on the upswing, but remains a comparative trickle.
"FY15 was the valley floor at only $115 million," he says. "In subsequent years, it has slowly risen — FY19 $167 million, FY20 $174 million, FY21 $231 million and FY24 is projected to be $444 million."
For fiscal 2020, Mikolaities is citing the president's budget request for "major construction." Minor construction plus planning and design add another $36 million. But the total, and even the projected 2024 figure in Army budget plans, is a fraction of the need. That figure, according to the 2014 Army National Guard Readiness Center Transformation Master Plan, is about $1.3 billion per year over the next 15 years.
The National Guard Bureau team determined it would take more than $20 billion to meet 80% of the space requirements for Army Guard armories and increase their condition index to "fair." The report calls that "affordable readiness."
The plan was developed for the secretary of the Army at the direction of Congress. It was a product of leader input, soldier surveys, independent facility assessments, and a look at future mission requirements and demographic trends.
In addition to calling for the construction of new readiness centers, the plan would rehab others and divest some 600 armories nationwide. The Army Guard footprint would reduce from nearly 2,200 readiness centers to about 1,600.
Army leaders, no doubt, have seen the plan, but $444 million in 2024 will be the closest they will have gotten to $1.3 billion in a decade. The Army Guard received $874 million for MILCON in fiscal 2011; however, budget toplines quickly fell after that. In addition, the service has prioritized training readiness and growing the force in recent years. Now it is pooling resources for equipment modernization.
Congress has the final call on the budget, and lawmakers could add to Army plans in the president's budget request. So far, that hasn't happened to a large degree.
Why? One reason is lawmakers would have to take money from elsewhere in the budget request to increase Army MILCON. That isn't happening. Some say the root of the problem lies in perception: On the campaign trail, infrastructure lacks glamour.
"It's not a weapon system. It's not a plane or a tank," Mikolaities says. Even absent the appeal of gadgetry, he added, lawmakers still should be engaged. "This occurs in every congressional district. It should have universal, bipartisan support."
"By and large, our facilities were constructed in the 1950s to support a Cold War-era strategic reserve."

—Maj. Gen. David Mikolaities, the chair of the Adjutants General Association of the United States Infrastructure, Facilities & Financial Oversight Committee
THE GERIATRIC ARMORIES diminish readiness, according to those who manage the facilities.
In South Carolina, the state's 64 readiness centers average 41 years old. "We have leaking roofs, deteriorating floor tiles, less energy-efficient windows and doors — all the typical problems that come with an aging building," says Lt. Col. Dwight Hanks, the plans and programming manager for the state's Army Guard.
"It absolutely is a readiness issue," he adds. "We run into shortages for the motor pool, shortages in administrative space and supply-room space. The vaults are smaller than they need to be. And the modern soldier is technologically more advanced, so you have a technology gap. The classrooms aren't set up for the modern-day classroom equipment."
In Puerto Rico, readiness suffers due to outdated armories that offer cramped and insufficient living space for soldiers who travel from across the island to train.
Even before Hurricane Maria hammered the island's infrastructure, "we didn't have adequate facilities for U.S. soldiers, people who have deployed to multiple locations and defended our democracy.
They would come to drill and they didn't have the proper living conditions," says Brig. Gen. Jose Reyes, the Puerto Rico adjutant general.
Reyes has come up with workarounds. To make room for everyone, he holds drills three times a month instead of just once. But that's costly and inefficient, and it denies troops the opportunity to work shoulder to shoulder.
In Oregon, the Guard has buildings that don't meet current seismic codes. Nothing can be done about that in the short term. Harder to take is the space problem. The state has 1.35 million square feet of readiness center space against a requirement of 2.12 million square feet. It, too, gets by with workarounds. 
"We have to share times and schedule around each other, which can detract from critical training time," says Safe, the Oregon CFMO. "The activities at the facility may have to be done elsewhere, so you are staging equipment to roll out and you'll have to spend extra time going to alternate sites to do that."
Such improvisations are common across the Army Guard. "We store equipment at training sites or within shipping containers in our readiness-center parking lots. We leverage Wi-Fi at nearby McDonald's," Mikolaities says.
These ad-lib fixes may enable the Army Guard to get by, but they take a toll. When digital equipment has to stay stowed, for instance, it takes time to obtain program updates each time the computers are turned back on. Even then, the technological gaps in outdated buildings can erode productivity."
Latent IT connectivity slows the soldiers' ability to conduct distance-learning requirements while at drill," Mikolaities says.
Elsewhere, mechanics have to travel to maintain vehicles stored off site. And some units have to schedule "latrine time" for use of the all-male facilities.
The Army Guard is not alone in its MILCON struggles. The Air Guard has a backlog of some $2.3 billion in needed upgrades, says Marc V. Hewett, the chief of the Asset Management Division for the Air Guard. "We estimate 16 percent of our plant needs to be replaced or recapitalized," he says.
Yet, the president's fiscal 2020 budget proposal is just $156 million toward that goal, which is just 7% of the total Air Force request for MILCON. The Air Force, too, is marshalling resources for new equipment.
In the meantime, the Air Guard, too, makes do with creative solutions. "But you pay the price for workarounds," Hewett says. "Everything takes longer and all these extra efforts cost money from your current-year dollars. We want to get the most efficiency out of our limited workforce, and instead we are spending current-year dollars to make up for inefficient facilities."
"It absolutely is a readiness issue."

—Lt. Col. Dwight Hanks, the plans and programming manager for the South Carolina Army National Guard
IN ADDITION to readiness, recruiting also suffers when facilities fall into disrepair.
"When the parents take their 17-year-old down the old 1950s armory, that's a very different experience than when they go to visit a new, modern facility," Safe says. "The impact on recruiting and morale is tremendous."
Retention, likewise, is adversely affected. "When we invest money into training people and then we put them in inadequate and dangerous facilities, they may decide to find employment elsewhere, someplace where they can find a better working environment," Hewett says.
The Guard has seen incremental improvements. Over the past four years, for example, the definition of "minor" military construction — small projects that are easier to pay for — has grown from $1.5 million to $10 million."
In the past we might have had gates that needed to be improved for base access and at $1.5 million there was very little we could do to address that. When it gets to $5 or $6 million or more, then we start to be able to address those kinds of things," said Bill P. Albro, the associate director of installations for the Air Guard.
Still, major funding for the massive facilities backlog has not been forthcoming.
Every year, each state submits their adjutant general's top priorities: Currently that's a total of 54 projects, Mikolaities says. The Army wants to fund just 12 in fiscal 2020. At this rate, Army Guard readiness centers could reach collective "fair" condition in 100 years, but only if costs don't increase, missions don't evolve and facilities don't further degrade.
In some states, the Guard has been able to come up with more state money. In South Carolina for instance, the legislature has established a recurring budget for MILCON that helps to support multiple renovations each year.
"That state money makes a huge difference," Hanks says. "We had all these deferred maintenance issues that were getting band-aided and it was starting to snowball."
And in Puerto Rico, the devastation of Hurricane Maria in 2017 may have a silver lining in the form of federal disaster dollars going to renew the island's antiquated Guard facilities.
"After Maria, over 60 percent of the facilities at Camp Santiago, our main training facility, were either partially or completely destroyed," says Reyes, the Puerto Rico adjutant general. "We are adjudicating that claim with FEMA [the Federal Emergency Management Agency]."
The restoration would include a 1,000-troop capacity barracks, a new dining facility and new headquarters facilities. While awaiting full FEMA funds, the Guard has already put $20 million toward an initial design phase. Relief funds could help refurbish several armories.
"We are taking advantage of the situation to bring these facilities up to the 21st century," Reyes says. "We are adding a multipurpose training space. We are creating living spaces for the soldiers who come to drill. We are adding security features, which in the past had been very low."
Other states and territories would prefer to see their MILCON funding increase without the impetus of a devastating natural disaster. Current budget plans make that very unlikely without congressional intervention.
In the meantime, the effects of outdated facilities will continue, and the costs to fix the problems will only grow.
OUR TAKE
The services need to increase their military construction funding for the National Guard. The 2014 Army National Guard Readiness Center Transformation Master Plan provides the roadmap for the Army Guard. It also warns that many readiness centers are deteriorating fast, which makes the cost of inaction high. The Air Guard also has a significant construction backlog — approximately $2.3 billion. Military construction may not be as exciting as next-generation fighter and combat helicopters, but it's important for combat readiness. Congress can also play a role. Not long ago, if state Guard leaders had a near-term need, they could work through lawmakers to gain supplemental funds. Such "earmarks" gained a bad reputation and are no longer used, but in the last seven years of their use, they provided as much as a third of all new Army Guard armories. Lawmakers could replace some of that funding stream by creating a separate Guard MILCON Account similar to the National Guard And Reserve Equipment Account. A temporary moratorium on the 25-percent state share of new construction costs would also help.