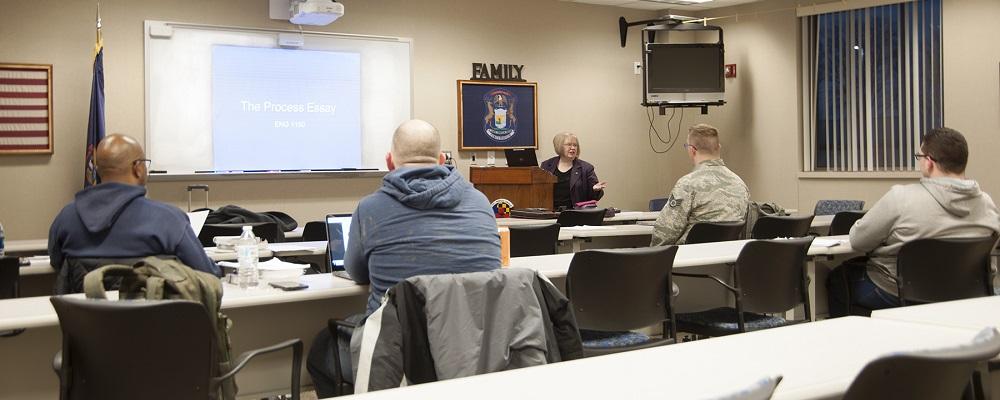 A bipartisan group of senators is looking to protect veterans from aggressive recruitment and deceptive marketing by for-profit schools.
The Protect Veterans' Education and Training Spending (Protect VETS) Act of 2019 would also close the so-called 90/10 loophole and require such schools to secure at least 10% of their revenues from sources other than taxpayers.
Sen. James Lankford, R-Okla.; Sen. Tom Carper, D-Del.; Sen. Bill Cassidy, R-La.; and Sen. Jon Tester, D-Mont.; introduced the bill last week. NGAUS is in support of the legislation.
"This bill puts reasonable protections in place that are fair to veterans, taxpayers and schools," Lankford said. "Most importantly, the bill continues to fulfill a promise we made to those who have served and protected our nation and our freedoms. I look forward to working with my colleagues to ensure this commonsense and bipartisan bill is enacted into law."
The 90/10 law requires for-profit schools to obtain at least 10% of their revenue from nonfederal sources, but a loophole excluded Department of Veterans Affairs and Defense Department education funds from counting as federal funds.
This makes current and former service members coveted students. Every dollar made from them enables the school to collect nine more from other federal sources.
The Protect VETS Act would close the loophole. VA and DoD education dollars would be treated like money from any other federal program. It would also create a system of tiered penalties for schools that violate the 90/10 rule.
Penalties would include limiting new VA and DoD student enrollments, capping enrollment and revoking access to federal funding.
Carper said bad actors in the for-profit sector have exploited the loophole in the past to take advantage of veterans and their generous education benefits.
"To be clear, not all for-profit schools are bad actors. In fact, many are doing a good job," he said. "However, I believe that one veteran misled or mistreated by a for-profit school is one veteran too many," he said.
Since 2009, more than 1.7 million service members, veterans and their families have used the Post-9/11 GI Bill to finance their higher education. But some of the largest recipients of those funds have also closed down "after years of delivering poor outcomes to students and taxpayers," according to officials.
Two now-shuttered for-profit colleges, ITT Technical Institutes and Corinthian Colleges, received over $1 billion in Post-9/11 GI Bill benefits before suddenly closing their doors, leaving nearly 7,000 student veterans "in the lurch."