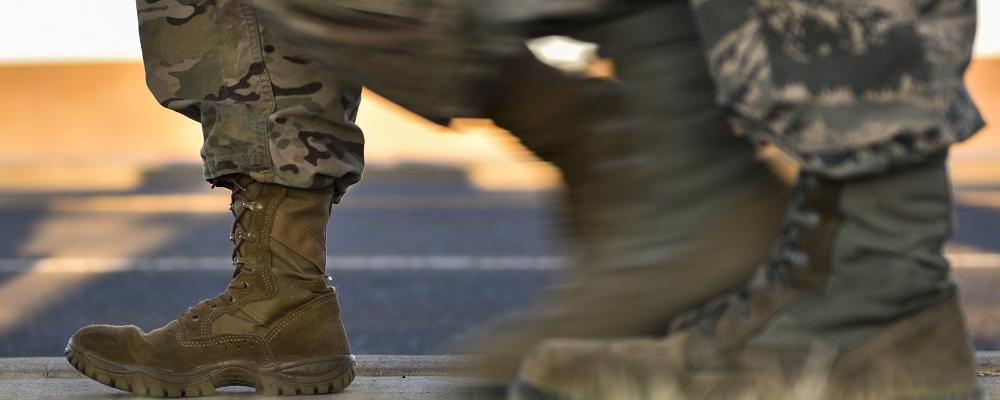 Air Force leaders have called for units across the force to stand down for one day within the next six weeks to address an increase of suicide among airmen.
In a letter to commanders by Gen. David Goldfein, the Air Force Chief of Staff, and a video message from Chief Master Sergeant of the Air Force Kaleth Wright, the leaders said the force must do something to address the spiraling number members who take their own lives.
"Seventy-eight of our brothers and sisters have given up on life this year alone," Wright said in his message. "That's 28 more than this time last year. If we don't do something, we could lose up to 150, 160 airmen in 2019. We can't let this keep happening."
According to reports, 80 airmen died by suicide in 2018, including 17 Air National Guardsmen, 60 active-component airmen and three Air Force Reservists.
Goldfein's letter asks commanders to consider why service members "transition from unlimited hope on that parade ground to hopeless on our watch."
"Hopeful to hopeless … what is going on? It is our job to find out," he wrote.
Earlier this year, Goldfein and other senior leaders made a similar plea to commanders. The stand down, also called a "Resilience Tactical Pause," was ordered to "break the daily grind" and allow commanders and supervisors to focus on airmen and their well-being.
Wright said units will not be told how to conduct the stand down. But he warned against units not taking the effort seriously.
Goldfein's letter states that suicide was "an adversary that is killing more of our airmen than any enemy on the planet." He said leaders have sworn to defend against all enemies, foreign and domestic.
"I had a conversation recently with a young person who had just lost a high school friend to suicide," he wrote. "We talked about the reasons behind such a tragic and final act. What she said was enlightening, 'Young people often see themselves as a burden to others. Their family, their friends, their unit, the Air Force … so killing themselves in their mind is a way to remove themselves as a burden.'"
"It got me thinking about how we see our airmen who have been entrusted to our care. Do we see them as a blessing … or as a burden?" Goldfein said. "What about the first line supervisors, flight commanders, squadron commanders, superintendents? Perhaps you should talk about this in your discussions. What about you? Start with an honest assessment of how you see your airmen. How do your airmen see themselves?"
Goldfein said he will discuss the issue with commanders again later this year. He said taking care of airmen and their families was the most sacred duty of leaders.
"Make this tactical pause matter," he said. "Make it yours and make it personal."