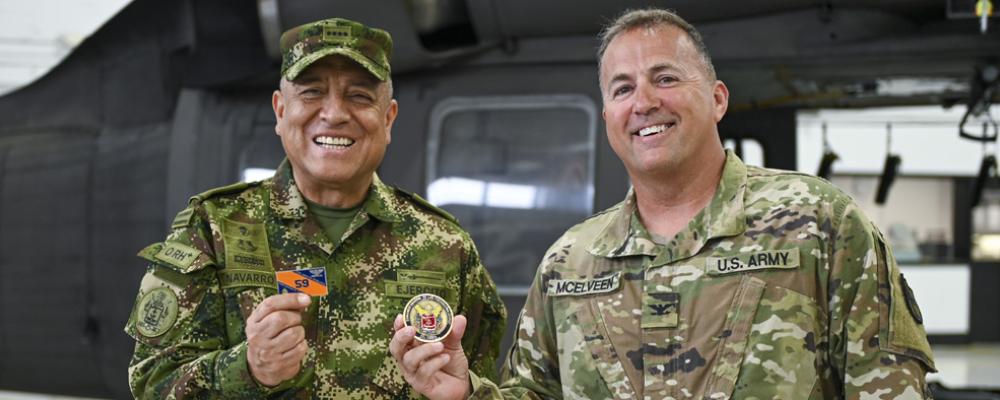 National Guard Magazine |
The Power of Partnerships
In mid-September, Brig. Gen. David Mounkes got a chance to see exactly how the Kentucky National Guard can help the Republic of Ecuador.
A briefing by Ecuadorean military officials and a look at some of their Russian-built helicopters at a base in nearby Sangolqui reinforced the belief the new assistant adjutant general of Kentucky-Air, has in the Guard's State Partnership Program.
So did the pride and precision with which Ecuadorian soldiers paraded and played their national anthem, ¡Salve, Oh Patria!, for the head of the Guard travel party, Gen. Daniel R. Hokanson, the chief of the National Guard Bureau.
"I was blown away by all of that, and I'm not even big on ceremonies," marveled Mounkes during his first trip to Ecuador. "To see them so love their country, you want to help them out."
It all occurred because of Hokanson's participation at SOUTHDEC, the annual South American Defense Conference, in this sprawling city sitting at 9,300 feet amid the volcano-punctuated Andes Mountains.
Kentucky will help all it can because it has been linked with Ecuador in SPP since 1996, and maintenance support is one of the program's core tenants.
SPP partners Guard states and territories with countries worldwide to enhance military cooperation and overall diplomacy in keeping with the objectives of U.S. combatant commands. All 54 states, territories and the District of Columbia forces have formed 87 partnerships with 95 nations, including 24 in the U.S. Southern Command, beginning in 1993.
First-term Ecuadorean President Guillermo Lasso and defense leaders made it abundantly clear the helicopters of the Brigada de Aviacion 15, or 15th Army Aviation Brigade, need maintenance help "as of yesterday."
That was why Lasso asked Hokanson to go see the brigade's situation for himself. And more than half of the fleet — including Russian helicopters that transport troops and single-engine observation airplanes — appeared grounded for lack of spare parts and adequate maintenance.
The aircraft, Ecuadorean officials explained, are essential for securing the nation's northern border with Colombia and its western Pacific coast against drug traffickers and increasingly active transnational criminal organizations threatening the nation's sovereignty.
"We'll work with Kentucky to get your mission back on track," Hokanson promised Lt. Gen. Gustavo Acosta Yacelga, the commander in chief of Ecuador's army, and brigade leaders. "We'll make sure your partners come down so we can learn from each other."
"We can't give them aviation equipment," Mounkes later cautioned. And SPP guidelines prohibit "training" in the traditional sense, it was pointed out.
Still, he spoke with quiet pride about what Kentucky's "best maintainers from a very good unit" can do. "Our job is to come in and help [the Ecuadoreans] work with what they have, or even help them to articulate what they're going to ask for."
"They asked me directly, 'What can you do to help us get these parts?'" Mounkes added. "If we find a way to the right people to ask about their options, we could at least share ideas for how to overcome the lack of parts. You know, acquisition. And we'll be their partners."
All of this reflects that Ecuador has become more actively engaged with the United States since Lasso became the president in May 2021 than the country had been for well over a decade under previous, leftist administrations.
"The relationship was fallow for a number of years because of the host government not wanting to have much of anything to do with the United States," U.S. Ambassador Michael Fitzpatrick said. "The current government is very much interested in strengthening those bonds — political, economic, civilian, military."
To see them love their country, you want to help them out.

—Brig. Gen. Daivd Mounkes, the assistant adjutant general of Kentucky-Air
SOUTHDEC was a high priority in September.
Gen. Laura Richardson, the commander of U.S. Southern Command, which encompasses all of Central and South America and the Caribbean, and Luis Lara, Ecuador's minister of defense, warmly welcomed defense leaders from Argentina, Bolivia, Brazil, Chile, Colombia, Guyana, Paraguay, Peru, Suriname and Uruguay on Sept. 14.
Maj. Gen. James O. Eifert, the adjutant general of Florida, and representatives from Canada, France, the Netherlands and Spain were among the estimated 120 attending in person in the Swissotel's grand ballroom. Officials from the U.S. State Department, USAID and the U.S. Coast Guard joined in virtually.
"The collective presence of all of you participating in this conference demonstrates the power of partnerships," Richardson said. "Our nations were born out of similar circumstances: a desire for freedom, a strong sense of sovereignty, a yearning for democracy.
"But we gather here at a critical moment when our democracies face a host of crosscutting challenges that threaten our way of life and could dim the flame of freedom that unites us," Richardson observed. "We have to show that democracy can deliver for our populations."
Environmental security and gray-zone conflict — including space, cyber and information domains — were SOUTHDEC's big-picture issues. Influences and incursions into Central and South American countries by China and Russia factored heavily into her concerns.
"Within South America, China is playing chess and Russia is playing checkers," Richardson charged. "Their combined multifaceted actions are destabilizing the region, empowering authoritarianism and undercutting democratic principles."
Hokanson, who is also a member of the Joint Chiefs of Staff, fully supported that assessment. In addition to engaging in all of the SOUTHDEC discussions, he doubled down to grease the SPP skids, meeting individually with seven other defense chiefs besides the Ecuadorean leaders.
The group addressed issues ranging from infantry tactics to fighting wildfires to cybersecurity. Hokanson congratulated all of them for their countries' commitments to security across the Western Hemisphere, which he called "our shared home."
Hokanson expressed his regret to Lt. Gen. Juan Martin Paleo, the head of the Argentine armed forces, that Argentina in March ceased conducting engagements with its SPP partner, Georgia, because his country's elected leaders thought the Guard was not a true military force.
In fact, warfighting, he told Paleo, is the Army and Air Guard's primary mission. The two generals agreed to continue a dialogue about military issues.
Hokanson also praised the defense chiefs whose forces have participated in peacekeeping missions around the world — including on the Sinai Peninsula between Egypt and Israel, where more than 12,000 Guardsmen have served since 2002.
He also cited the nearly 300 exchanges those countries have conducted with their partner states over the past four years, in spite of the COVID-19 pandemic, including recent Ecuador-Kentucky engagements focusing on air traffic control and airfield security, engineer mobility and factoring military medicine into disaster responses.
"By working together, sharing resources, exchanging best practices and lessons learned," he said, "we become stronger together and better able to meet the challenges of a rapidly evolving international security environment. This is the power of partnerships."
We're there for the long-term relationships.

—Gen. Daniel R. Hokanson, the chief of the National Guard Bureau
KENTUCKY-ECUADOR, Louisiana-Belize, Missouri-Panama and West Virginia-Peru formed the first four SOUTHCOM partnerships in 1996. Guardsmen, however, began undertaking missions in Central and South America nearly two decades earlier.
The first was Volant Oak, the Air Guard's longest running airlift mission. Beginning in 1977, C-130 units would deploy to Panama, where they would fly missions across the region in support of SOUTHCOM.
The mission was popular. Pilots and crews could fly to and briefly visit multiple countries in South America in a single two-week annual training period. The operation was eventually renamed Coronet Oak. It moved to Puerto Rico in 1999 after the U.S. military closed its bases in Panama.
Army Guard units on annual training began participating in engineer exercises in Central America in 1983. The idea was to give units the experience of deploying overseas, something few had. And they would leave behind roads, schools and medical clinics in areas of need.
Maj. Gen. Herbert Temple Jr. was the driving force. He fought in the Korean War as a California Army Guard sergeant with little training, surviving only because he quickly absorbed some hard lessons in combat. He returned home vowing to prevent in the future what had happened to him "and a lot of other soldiers" if given the opportunity.
Temple got his chance as the Army Guard's director from 1982 to 1986. Guard soldiers in unprecedented numbers began training alongside active-duty troops overseas and at the National Training Center in California. Humanitarian missions to Central and South America became part of the mix. Some 10,000 Guardsmen deployed to Panama in 1985 alone.
Not everyone liked the direction that Temple was taking the Army Guard, especially in Central America, where Cold War tensions were rising.
A handful of governors refused or threatened to refuse to let their Guard troops deploy to Honduras in 1986, the year Temple became NGB chief. They insisted it was illegal or a veiled threat by the Reagan administration against the Sandinistas in neighboring Nicaragua.
Temple played hardball. "I saw a threat that if we backed down on that issue, the governors would begin to intrude on a routine basis," he once told NATIONAL GUARD. "I saw it as an intrusion in training the force."
Rep. Sonny Montgomery, D-Miss., moved to resolve the issue by adding language to the fiscal 1987 National Defense Authorization Act so that governors could not prevent Guard troops from taking part in peacetime training missions overseas.
Several governors led by Minnesota's Rudy Perpich filed suit in 1987, charging the Montgomery amendment violated the militia clause of the Constitution that gives states the authority to train their militias.
The Supreme Court settled the matter in June 1990 with a unanimous ruling in Perpich v. Department of Defense. The Montgomery amendment was constitutional and the federal government could indeed order Guard units to conduct peacetime training overseas without their governor's consent.
Eight years later, more than 1,300 Kentucky Guard soldiers and airmen built five schools and three clinics in five months of two-week rotations during Nuevos Horizontes (New Horizons) '98 to Ecuador's remote, sweltering Esmeraldas province.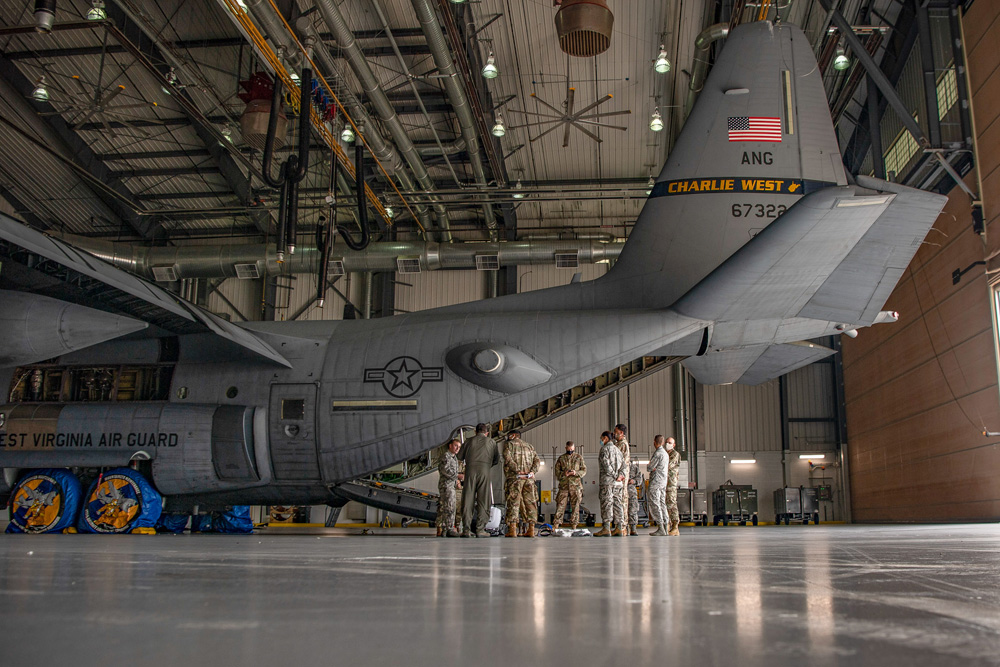 ENGAGEMENTS THAT SEND GUARD SOLDIERS and airmen to partner countries and bring personnel from those countries to the U.S. are now a matter of course.
"The strategic appeal is that building partnerships is one of the pillars of our National Defense Strategy," observed Eifert, the adjutant general of Florida, one of several states with multiple partners.
Florida is actively engaged with Guyana and, along with the U.S. Virgin Islands, the Regional Security System of seven small Caribbean island nations (see story below). Florida's partnership with Venezuela has been dormant for more than 10 years, Eifert added.
Partners become friends for life during exchanges on maintaining weapons systems, cybersecurity, military decision making, strategic planning, noncommissioned officer development, airfield assessment and even fighting wildfires, explains Lt. Col. Perry Read, a Colorado Army Guard engineer officer who is SOUTHCOM's SPP chief.
Most exchanges involve a relatively small number of personnel for only a few days. But their impact is significant, Read and others said.
The exchanges benefit everyone involved said Lt. Col. John Harvey of Kentucky's Joint Staff. "It's a readiness thing for us," he said. "They're not all take. We learn from them as well. We learn key lessons in interoperability."
In August, for example, two New York Guard information and cybersecurity officers spent three days with computer security experts in Brazil during that SPP partner's 15-nation Cyber Guardian Exercise. They explored in Brasilia, the nation's capital, the types of cyber operations exercises they could conduct with their Brazilian counterparts.
The event was one of 209 SPP engagements conducted with 31 countries in SOUTHCOM in fiscal 2022. More than 300 are planned for fiscal 2023, Read said.
Bolivia, Nicaragua and Venezuela, for political reasons, are the only SOUTHCOM partners who "are not very active," Hokanson said. "But we're always there in case things change to keep those channels of communication open and, basically, the partnerships."
We have to show that democracy can deliver for our populations.

—Gen. Laura Richardson, the commander of U.S. Southern Command
CHINA and, to a lesser extent, Russia were elephants in the SOUTHDEC room in September.
Studies by Latin American organizations have concluded that regional megaprojects funded by the People's Republic of China "are causing river erosion, polluting the water, destroying fertile land, and destabilizing the delicate ecosystems that Indigenous groups and local citizens cherish," Richardson charged.
The PRC is also the largest offender of illegal, unregulated and unreported fishing in the region and around the world, she said. Every year between 350 and 600 Chinese-funded deep-water fishing vessels around South America "severely deplete fish stocks" and deprive local fishermen from earning nearly $3 billion a year.
Richardson beats that drum often. China is also plowing billions of dollars into its Belt and Road Initiative global infrastructure development plan, and 25 of 31 SOUTHCOM nations have jumped aboard, she told the Aspen Security Forum in Colorado in July.
China's trade ties to Latin America, specifically Mexico, may date back to the 16th century, but the 21st century has witnessed China's mushrooming influence and investments in the region.
"China's state firms are major investors in the region's energy, infrastructure and space industries, and the country has surpassed the United States as South America's largest trading partner," reported the Council on Foreign Relations, a New York City think tank, in April.
Numbers in the report illustrate the pace of the boom. The Chinese market accounted for less than 2% of the region's exports in 2000, or about $18 billion. It rose to $180 billion in 2010 and to $450 billion last year.
Meanwhile, the state-owned China Development Bank and the Export-Import Bank of China are among the region's leading lenders. Between 2005 and 2020, they loaned some $137 billion to Latin American governments for energy and infrastructure projects, ranging from port facilities and railways to communications hubs and soccer stadiums.
That money comes with big strings attached, Richardson and other experts have warned. Huge loans obtained for projects must either be paid back in cash or by surrendering some national sovereignty. It is frequently called a "debt trap."
And it has already influenced foreign policy. In the last five years alone, four counties in the region — the Dominican Republic, El Salvador, Nicaragua and Panama — have severed ties with Taiwan, each after announcing significant Chinese investment.
Additionally, the Chinese People's Liberation Army has been strengthening its military-to-military relations in Central and South America. Since the early 2000s, PLA leaders have conducted more than 200 visits to the region, according to SOUTHCOM.
Richardson has said the Chinese presence around the Panama Canal and near the Strait of Magellan at the southern tip of South America are her "two greatest concerns, strategically."
"Russia is also trying to manipulate populations through disinformation campaigns and malign cyber activity," Richardson charged. "Russia continues to support authoritarian regimes in Venezuela, Cuba and Nicaragua."
But we can't and we won't, be beaten on our own turf if we stick together, she insisted.
"The Western Hemisphere is where our families live. It is our shared neighborhood. Good neighbors protect each other, encourage each other, help each other succeed and lift each other up."
Hokanson's September trip to Ecuador underscored his belief that SPP is a critical part of the solution because of its longstanding commitments to the region.
"When you talk about countering China, we have state partnerships that are enduring relationships. We're not [in Central and South America] for a transaction," he insisted. "We're not there to work with them to get some concession or to utilize debt-trap diplomacy to get people to agree to things that they may later regret. We're there for the long-term relationships."
Bob Haskell is a retired Maine Army National Guard master sergeant and a freelance journalist in Falmouth, Massachusetts. He can be contacted via [email protected].
---
Island Chain is SPP's Largest Partnership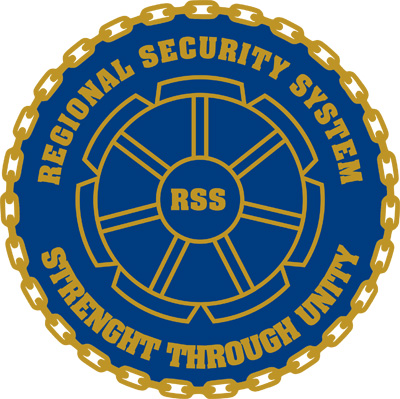 If you wonder why the State Partnership Program has 95 nations but only 87 state partners, Florida Air National Guard Maj. Elizabeth Truax is happy to explain most of it.
She has been the bilateral affairs officer who coordinates Florida and U.S. Virgin Islands National Guard engagements with the SPP's most unusual entity — the Regional Security System — for 15 months.
The RSS is seven small independent Caribbean island nations and one small nation on the northern coast of South America combined into one partnership for mutual security.
The chain of islands curve for about 370 miles around the eastern end of the Caribbean Sea, from Puerto Rico south to Venezuela, and forms the demarcation with the Atlantic Ocean.
From the north, the RSS consists of the island nation of St. Kitts and Nevis, Antigua and Barbuda, Dominica, St. Lucia, Barbados, St. Vincent and the Grenadines, and Grenada. Guyana is the lone mainlander.
Five of the islands forged the RSS in 1982. St. Kitts and Nevis joined the alliance in '84, Grenada followed in '85 and Guyana came on board in October.
The RSS originally entered into a SPP affiliation with Florida in 1996. The U.S. Virgin Islands became a co-partner with Florida in 2006. Guyana has been partners with Florida since 2003.
Nearly a million people, more than populate a half dozen different U.S. states, live on the security system's 1,250 square miles of terrain on the seven islands, a little larger than Rhode Island. Tourism is their bread and butter.
Guyana has added 83,000 square miles and about 800,000 people.
"The Guyana Defence Force consistently trains and collaborates with our Eastern Caribbean partners, so their joining the RSS isn't completely out of the ordinary," Truax observes.
"The RSS is recognized as an international organization and functions similarly to NATO," points out Truax. "The islands agreed to come together as a collective response to security threats impacting the stability of the region during the Cold War."
Current threats include transnational organized crime, piracy, illegal fishing, environmental degradation and cyberattacks.
Truax, who is based on Barbados, said she works closely with the RSS executive director, Commodore Errington Ricardo Shurland, the chief of staff for the Barbados Defence Force, and the nations' leaders to arrange SPP engagements.
The intent is to support the small traditional defense forces that exist in four of the countries and police forces that function in security and defense capacities in the other four. Twenty-two events took place this year and 39 are planned for fiscal 2023, Truax says.
— By Bob Haskell