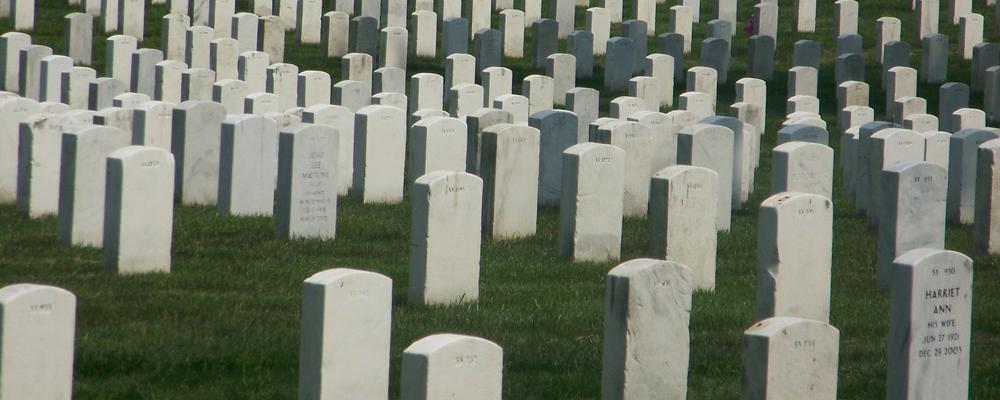 National Guard Magazine |
Overlooked Rewards
During retired Col. Les' Melnyk's 30-year career in the Army National Guard, no one ever spoke to him about his burial options. Not that he can recall, at least.
He learned about health benefits and education funding available from the Department of Veterans Affairs, "but there was nothing about how my wife and I were now eligible for burial at a national cemetery," he says, "or how much money it would save our family."
Today, as outreach chief for the VA's National Cemetery Administration, Melnyk is working to correct that. He wants Guard soldiers and airmen to know all about their burial benefits.
But that is not the only VA benefit that Guardsmen often over-look. In addition to money for college and medical care, veteran status comes with a range of valuable — and largely underused — benefits.
One is the VA-backed home loan program. Unlike other mortgage programs, they require no money down or private mortgage insurance. Lenders apply flexible credit guidelines and provide competitive interest rates. They can also be used to refinance a house. And now there are no limits to the loan amount.
"The VA loan is arguably the most powerful mortgage option on the market, and the benefits of VA loans apply equally to the Guard," says Chris Birk, the director of education for Veterans United Home Loans, a company that specializes in VA home loans.
Birk says Federal Housing Administration loans require a 3.55% down payment and conventional loans often require 5% down. "On a $250,000 loan," he explains, "that's an $8,750 down payment for FHA lending and a $12,500 down payment for conventional."
Guard eligibility rules do differ from those applied to other veterans. Guardsmen need six years of service or 90 consecutive days of federal Title 10 active duty. Congress is now considering legislation to make Title 32 service eligible."
Surveys have shown that some veterans don't know they have a home loan benefit, or it's not top of mind," Birk said. "VA loans aren't automatically the right fit for every veteran, but they offer some unbeatable benefits, and just knowing about all of your mortgage options is key to getting the best deal possible."
Qualified veterans need to obtain a certificate of eligibility from the VA. Lenders can get them online. More information is available online at https://benefits.va.gov/homeloans.
Surveys have shown that some veterans don't know they have a home loan benefit, or it's not top of mind.

—Chris Birk, the director of education at Veterans United Home Loans
MOST GUARDSMEN know the Post-9/11 G.I. Bill can help pay for college. It can even be transferred to a family member. But they may not know the benefit can also be used for technical training, such as HVAC repair, truck driving and barber/beautician school.
Benefits paid for nondegree vocational and technical courses "are the same as those paid for standard college degree programs," said James Ruhlman, the VA's deputy director of Program Management for Educational Services. Under the GI Bill, this includes tuition and fees, the monthly housing allowance, and a stipend for books and supplies.
Veterans, including former National Guard, can also get support for on-the-job and apprenticeship training. For those programs, GI Bill benefits are paid on a monthly basis on top of wages or salary.
The VA will even help pay for flight training, either as part of a standard college degree program, or as nondegree flight training at a pilot school. The benefits are identical to those paid for non-light degree programs: tuition and fees, a housing allowance, books and supplies. For vocational flight training, benefits are provided for tuition and fees in arrears, on a monthly basis.
Information on approved trade and flight schools is available at www.va.gov/gi-bill-comparison-tool.
FUNERAL BENEFITS are not likely anybody's favorite conversation, but Guard service does convey some special treatment, which can also save your loved ones a lot of money. Lincoln Heritage Life Insurance Company for example puts cost of an average funeral today at between $7,000 and $12,000. The VA can reduce that considerably by providing a gravesite in a veteran's cemetery and headstone as well an allowance for a funeral ceremony and burial costs.
Those eligible include Guardsmen receiving retired pay, those who served in the active component for a minimum of 24 continuous months or who were mobilized for federal service and completed the full period of that service. Spouses are also eligible.
However, the criteria for Arlington National Ceremony is more stringent.
The National Cemetery Administration tracks and honors veterans by their service branch and not the component. This means Guardsmen will have U.S. Army or U.S. Air Force on their head-stones, not National Guard.
Only about 20% of eligible veterans used the benefit in 2019. Nevertheless, that still meant 86,000 veterans (and 48,000 eligible family members) were interred in VA cemeteries, and another 39,000 were interred in state, territorial or tribal veteran's cemeteries, Melnyk says.
The VA also provides help for those who do not wish to be buried in a veteran's cemetery, including headstones or a bronze medallion that can be added to privately purchased headstones. The agency also provides U.S. flags at no cost.
The Cemetery Administration attempts to educate veterans and their loved ones on the benefits available by reaching out to veteran service organizations and associations. It also disseminates information to funeral directors, hospice and palliative care workers, and other end-of-life professionals."
Quite frankly, many people are not comfortable planning for their eventual death, especially when they are young," Melnyk said. "That's completely understandable. Most people leaving the military are focused on what their next job will be, not where their eternal resting place will be."
For those willing to tackle the topic, the VA offers a "Pre-Need" service at www.cem.va.gov/pre-need as a way to establish eligibility for VA burial and memorial benefits in advance.
"It is particularly good for Guardsmen who are not sure whether their mobilization made them eligible, or if they have lost records," Melnyk said. "By applying for the pre-need determination while they are alive, the VA can help them sort out their records and make a determination."
---
STATE BENEFITS
Many states provide veteran's benefits that go underused. The Department of Veterans Affairs recently published a blog listing each state and its most underused veteran's benefit. It can be found at www.blogs.va.gov/VAntage/76440/veterans-benefits-2020-underused-state-benefit.