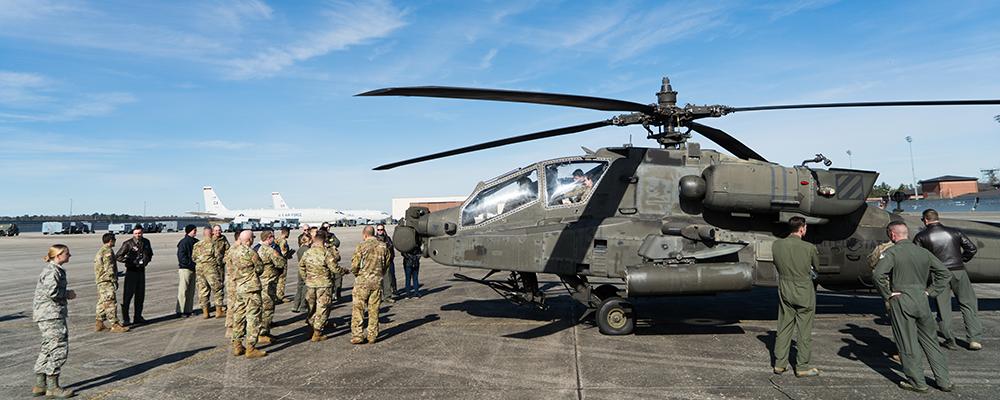 The Issue
Active component battalions are fully equipped at 24 aircraft and Army National Guard Apache battalions are equipped at 18 aircraft. In today's global threat environment, the Army National Guard is not currently operating at the equipping requirement.
Recommendation
Continue to designate additional AH-64 aircraft to the Army National Guard to ensure National Guard AH-64 battalions are operating at 100% of the equipping requirement.
Importance
The Chief of the National Guard Bureau has identified organizing and equipping National Guard units identical to the active component as a top National Guard equipment priority.
Mirrored organization and equipping is a top priority of the NGAUS Aviation Task Force.
With the current funding levels and increase in Department of Defense acquisition, there is clear need and ability to equip the four Army National Guard Apache Battalions at 24 aircraft each.
Point of Contact
Adrienne Jackson
Legislative Affairs Manager, Army Programs