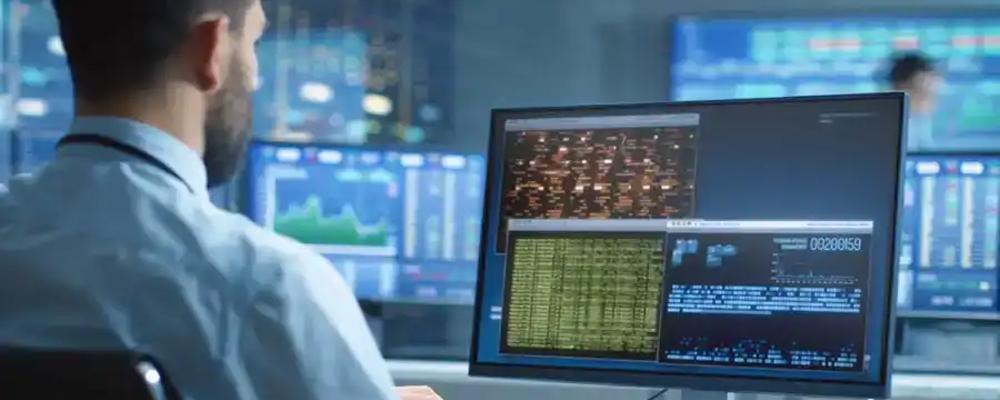 Learn more about Circadence here.
Between the current nationwide pandemic and the election, cybercrime is on the rise. The FBI says cybercrime reports quadrupled during COVID-19 pandemic.  These two events have renewed priorities related to cyber training and increasing the skills of existing cyber operators.

The National Guard currently has 3,880 cyber service members in 59 cyber units in 38 states, but that number is expected to grow.  This workforce expansion is needed more than ever, as a majority of the country continues to work and learn remotely, while cybercriminal activity increases. Government agencies and businesses are seeing cyber crimes accelerate in a short period of time. "In fact in a four-month period during the start of the Covid outbreak (January to April) one of INTERPOL's private sector partners reported there were 737 incidents related to malware and 48,000 malicious URLs. Cyber criminals are always creating new ways to attack, so it's imperative that we not only have an increased number of cyber service members, but that those professionals are properly trained to stay one step ahead of adversaries. Advanced cyber training can support and enable workforce growth and help minimize accelerating attacks.

Some cyber operators and cyber service members are not always well-equipped with the right skills to ward off certain attacks. In fact, 14% of government respondents consider themselves "well prepared" for IT risks compared with 26% overall. Domestic and Federal cyber practices require professionals to train on a robust (and secure) learning platform.

A robust cyber training program that provides remote, hands-on learning to improve cyber skills is available through Circadence's Project Ares platform. This platform helps cyber professionals keep skills sharp against evolving cyber threats. The solution offers foundational, intermediate, and advanced cyber learning content specific to government, military, and election security cyber issues. Its patented cyber range-as-a-service technology delivers authentic virtual machine-based exercises. Cyber preparation with real-life cyber threat scenarios provides realistic experiences to gain even more hands-on training. Some other benefits of hands-on cyber training with Project Ares are:
Skills improvement and maintenance – Gamification and relevant activities boost learning retention rates to 75% compared to traditional classroom teaching methods. This ensures professionals learn the latest tools and tactics and can apply them within real-world cases.
Reduced training costs – In-game advisor and umpire, and red/blue/white team guides eliminate the need to hire oversight. Automated adversary responses further conserve human resources, sustaining training budgets.
In proactive approach reduces risk environment – staying ahead of evolving threats helps teams take proactive measures to safeguard their organization, which in turn, keeps civilian life and the economy stable, safe, and secure.
Now is the time to arm cyber operators with the extensive training to be prepared for increased cyber threats during Covid-19 and in preparation for the upcoming election. Could your government agency benefit from gamified cyber training? Visit www.circadence.com for details.
 
About Circadence

Circadence Corporation is a market leader in next-generation cybersecurity readiness. Powered by a culture of innovation and the demands of an evolving cyber landscape, Circadence offers award-winning cyber range solutions and cybersecurity learning platforms, running on Microsoft Azure, that leverage cyber-range-as-a-service technology and custom content to address critical security challenges for enterprise, government and academic institutions. Circadence's solutions deliver persistent, immersive and true-to-life experiences that match and adapt to contemporary threat environments.