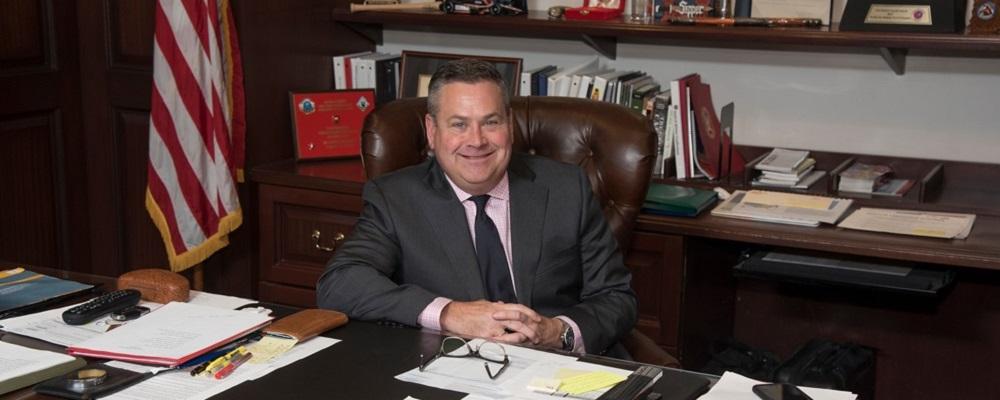 Like millions of other Americans, the NGAUS staff is now working from home.
Things are a little harder this way. We normally coordinate face to face in the National Guard Memorial, the association headquarters in Washington, D.C. We also prefer to do most of our advocacy in person on Capitol Hill, which is only a short walk away.
Neither is possible right now during the COVID-19 outbreak.
But we've adapted. In fact, using our mobile phones and a lot of email, we've been able to get a lot done the last couple of weeks.
First, NGAUS was one of the major influences on President Trump's decision to put thousands of National Guard soldiers and airmen on Title 32 orders to respond to the outbreak.
This means the federal government covers pay and allowances while Guardsmen stay on under the control of the governors, which is the only way to conduct a response that varies from state to state.
We sent letters to the president and congressional leaders advocating this approach. We also spent a lot of time explaining to their staffs and the media the major differences between Title 10, Title 32 and state active duty.
And when the first batch of Title 32 orders were written in 30-day increments, one day shy of eligibility for TRICARE medical coverage, we joined with the governors and some on Capitol Hill on another communications campaign.
Fortunately, we were heard again. The president has authorized Title 32 orders in increments of 31 days. That one day makes a difference not just for TRICARE, but also for basic allowance for housing.
Now we are pushing to ensure the Defense Department provides transitional TRICARE as Guard soldiers and airmen demobilize from this mission. The nation owes these heroes of the pandemic nothing less.
Meanwhile, we are also working with Congress on our association's legislative priorities for the deliberation of the fiscal 2021 defense authorization and appropriations bills. We can't let the focus on the COVID-19 response detract from the Guard's long-term readiness.
Our staff also continues to work on processing membership. We've extended the historic membership Early Bird deadline of March 31 to April 30. If you haven't joined or renewed for 2020, this is a great time to do so. We could really use your support.
We also continue to produce the weekly Washington Report e-newsletter and the monthly NATIONAL GUARD magazine. On March 24, Washington Report had its highest open-rate ever. Nearly 15,000 of you opened and read it. And March 31 and April 7 weren't far behind.
It's gratifying that so many of you consider NGAUS a trusted source of news and information.
Now we would like to hear from you. Let us know how things are going. Share your concerns. For some of you, working from your kitchen table is probably the least of your worries.
You can share your stories on our Facebook page Facebook.com/NGAUS1878. You can also email us at [email protected] Or you can fill out a brief survey here.
 
We look forward to hearing from you.