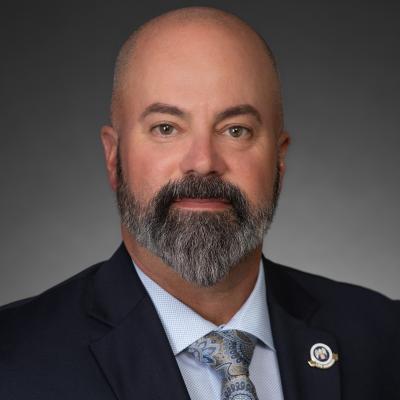 Col. Paul Drake IV, the NGAUS chief of staff, as of November 2021, has served with the four largest branches of the U.S. military.
A 1992 graduate of the U.S. Naval Academy, he served in the Marine Corps for six years before entering the Georgia Air National Guard in 1998 and then transferring to his home state of Mississippi in 2002.
In his most recent assignment, he was the first Air Guard instructor at the Army War College in Carlisle, Pennsylvania.
Among the courses Drake taught was How Congress Runs, an elective that, he said, provided students with the background and skills to be more effective in a wide range of interactions with the legislative branch.
He is also familiar with the workings of NGAUS. A longtime association member, he is a former president of the National Guard Association of Mississippi.