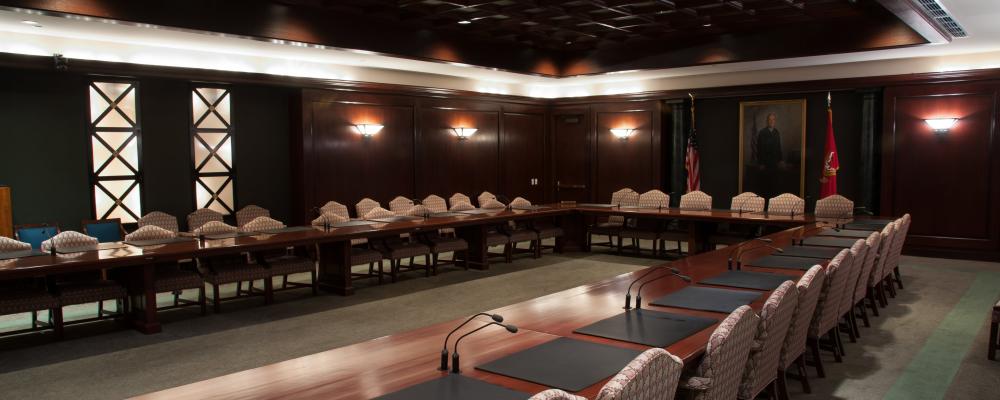 Maj. Gen. Janson "Durr" Boyles of Mississippi, the NGAUS chairman, will convene 2022's final meeting of the association's board of directors this weekend at the National Guard Memorial, the NGAUS headquarters in Washington, D.C.
The 29-member board, the association's governing body, gathers in the nation's capital three times a year.
On Saturday, the board will focus on approving the association's budget for 2023 and discuss the latest developments on Capitol Hill.
Board members will also hear from senior National Guard Bureau leaders.
Attendees will additionally hear from the Adjutants General Association of the United States, the National Guard Executive Directors Association, the Enlisted Association of the National Guard of the United States and the NGAUS Corporate Advisory Panel.
Saturday's agenda will conclude with a reception recognizing more than 20 major financial donors to the National Guard Educational Foundation.
The events start Friday with meetings involving the association's General Conference Committee, Company Grade Committee, Warrant Officer Committee, the NGEF board and the trustees of the NGAUS Insurance Trust.
The association board includes six elected NGAUS officers, three directors (Army, Air and adjutant general) from each of the association's six geographic areas, two retired/separated directors, two company-grade directors and a warrant officer director.
A listing of NGAUS and NGEF board members and the people on each association committee exists here.