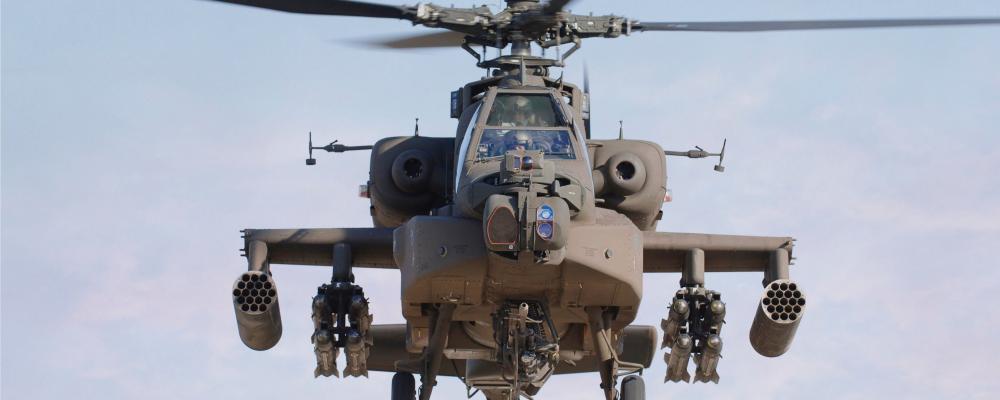 The Issue
Active component battalions are fully equipped at 24 aircraft and Army National Guard Apache battalions are equipped at 18 aircraft. In today's global threat environment, the Army National Guard is currently operating at 75% of equipping requirement.
Accomplishment
Fiscal Year (FY) 2019 Department of Defense (DoD) appropriations legislation provides:
$452.6 million for AH-64 Apache Block IIIB New Build helicopters for the Army, includes $168.0 million for 6 aircraft for the Army National Guard.
$753.2 million for modernization of AH-64 Apache Block IIIA helicopters for the Army.
Accomplishment
The FY19 National Defense Authorization Act (NDAA) authorizes a joint assessment by the Chief of Staff of the Army and Chief of the National Guard Bureau on the efforts of the Army to achieve equipment and capabilities parity among the active component, the Army Reserve, and the Army National Guard in the annual National Guard and Reserve Equipment Report (NGRER).