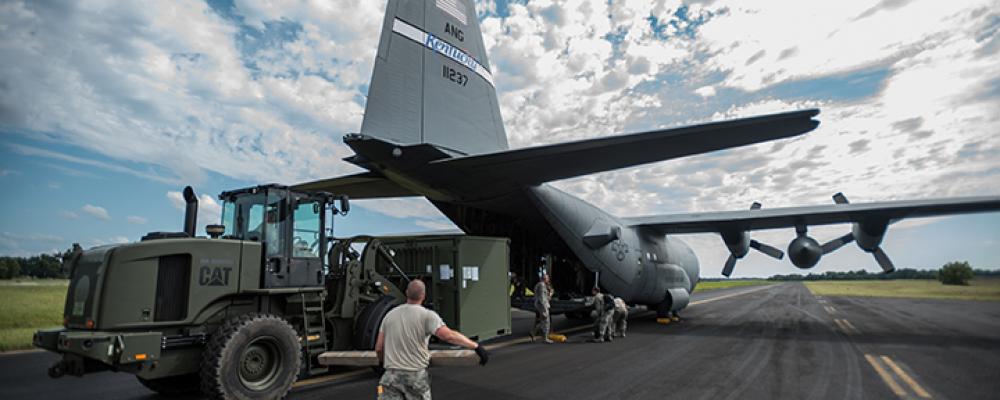 The Issue
C-130J aircraft fielded to Air National Guard units maintains equipment and training parity. As the Air Force does not currently request C-130J models for the Air National Guard, NGAUS works directly with Congress to appropriate these aircraft.
Accomplishment
Fiscal Year (FY) 2019 Department of Defense (DoD) appropriations legislation provides:
$640.0 million for 8 C-130J Super Hercules aircraft for the Air National Guard.
$181.0 million for C-130H Hercules modernization, includes $55.0 million for NP2000 propellers and $74.0 million for T-56 3.5 engine upgrades.
Accomplishment
The FY19 National Defense Authorization Act (NDAA) authorizes continued C-130J multi-year procurement authority for the Air Force.