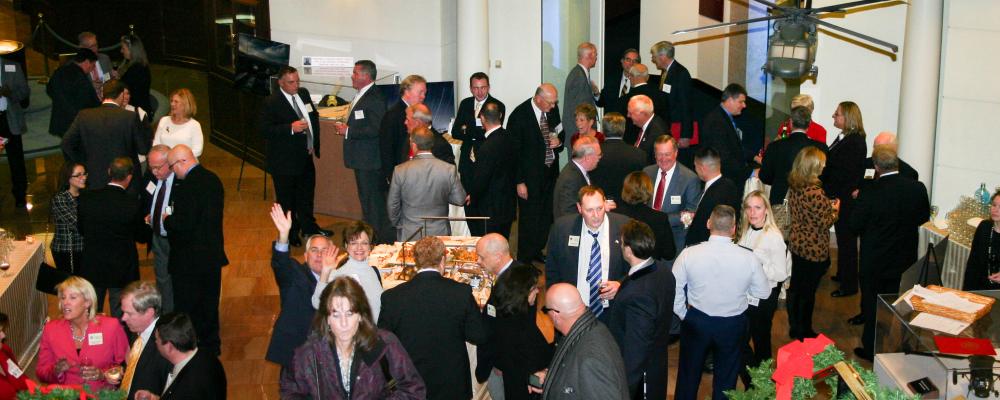 NGAUS will bring together National Guard leaders and more than 200 defense-industry officials during Industry Day events next week.
Nearly 200 executives from companies large and small have already registered for the 22nd annual NGAUS Industry Day on Dec. 11 at the National Guard Memorial, the association's headquarters in Washington, D.C. 
Association officials expect up to 250 attendees. They will hear the latest acquisition priorities directly from Army and Air Guard leaders. They will receive details on the 141st General Conference & Exhibition, set for Aug. 30 to Sept. 2, 2019, in Denver. 
Also on the agenda is Rep. Jim Banks, R-Ind., a member of the House Armed Services and Veterans Affairs committees. A former Navy Reservist, he represents northeastern Indiana, which includes Fort Wayne.  
Mark Caruso, the NGAUS industry liaison, said Industry Day provides opportunities for any business, no matter the size or experience with the defense industry.
He said the event provides networking opportunities to business leaders and valuable insight into the Guard. 
"It's a unique opportunity," Caruso said. "It's a look at the strategic vision and priorities for the Army and Air National Guards for the near future."
Attendees also have the option of attending a half-day workshop Dec. 10 on how to do business with the Guard. Caruso recommends it for attendees unfamiliar with the Guard. 
Speakers for the workshop include NGAUS staff, association corporate partners and two former state adjutants general―retired Maj. Gen. Gus L. Hargett of Tennessee and retired Maj. Gen. R. Martin Umbarger of Indiana. Both are former elected leaders of the association. Hargett was also NGAUS president from 2010 to 2017. 
More details on Industry Day, including registration information and a tentative agenda, is available at www.ngaus.org/events/22nd-annual-industry-day.