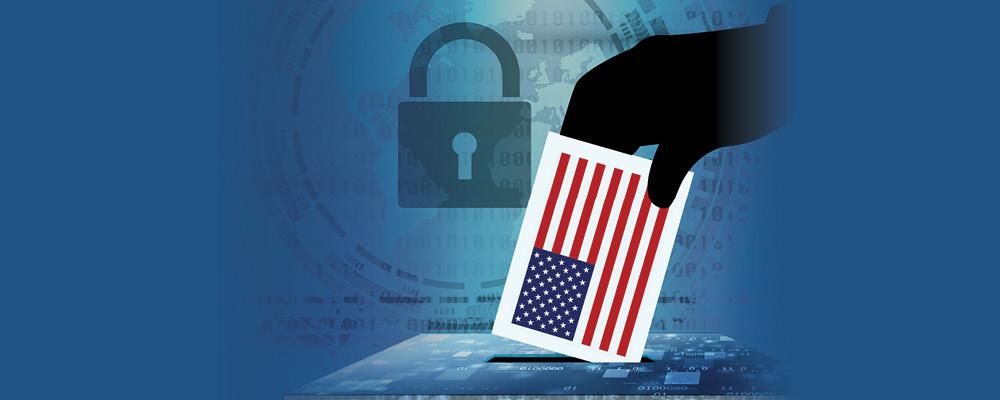 In light of confirmed election interference from outside sources in 2016, states have called on the Guard to add security to their cyber infrastructure. In this month's issue of NATIONAL GUARD, see how states use their cyber assets to help protect and secure their election infrastructure.

Were you able to attend the 140th General Conference & Exhibition in New Orleans? If you couldn't come, read about our conference wrap-up, highlighting keynotes and speeches by top Pentagon and Guard officers, including the Secretary of Defense, Joint Chiefs of Staff and NGB leaders.

This is the first issue for new NGAUS chairman, Maj. Gen. Donald Dunbar. Hitting the ground running, Dunbar questions an Air Force memo that recommends excluding the Guard from a possible separate Space Force, drawing comparisons to the Army Air Corps plans for a separate Air Force after World War II.

Northern Lightning, a Wisconsin Air Guard exercise at Volk Field, has attracted air talent from across the armed forces, including the Marine Corps, Navy and Air Force. Read about this Rare Air opportunity in this month's issue of NATIONAL GUARD.
NGAUS will present the Harry S. Truman Award for contributions to national security to Sen. Johnny Isakson, R-Ga., and Sen. Jon Tester, D-Mont. Each wrote a column for this month's magazine. 

Dramatic drop in FEDREC wait times for promotions. . . Secretary of the Air Force says 64 more squadrons needed. . . . Guard border mission gets 12-month extension.
All of this and more is in the pages of NATIONAL GUARD this month. For an early look, go to www.nationalguardmagazine.com.